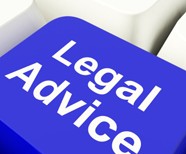 Among the most underappreciated services is a trustworthy, reliable, and competent law firm.  Most of us may never need the services of a good lawyer . . . until we need the services of a good lawyer.  Kallemeyn & Kallemeyn, PLLC, serving clients in the Minneapolis-St. Paul metro area, has earned their reputation as trustworthy, reliable, and competent attorneys.  And if you are in need of legal assistance, you cannot go wrong by seeking the help of Kallemeyn & Kallemeyn.
Kallemeyn & Kallemeyn offers a wide range of expert legal services. The main categories include the following:
Estate and Probate: This category includes such essential areas as estate planning, writing an airtight will, living trusts, contested wills, and inheritance rights. No one should ever leave such things to chance.  Addressing issues related to one's estate is essential to personal, legal security to ensure that you and your family can keep what is yours and that you get what you are entitled to possess.
Family and Divorce: This category includes such important matters as divorce proceedings, child custody and visitation/parenting time, child support, contested divorce, mediated divorce, dissolution of marriage, paternity issues, and the division of property and debt. Proof-positive that Kallemeyn & Kallemeyn are operating on the cutting-edge of Minnesota legal advice is their expertise in the areas that involve family and divorce.  Perhaps the best example of this is their work with mediated divorce, which is becoming a preferred means of finalizing divorce.   Regardless of how a couple proceeds through divorce, though, the expertise offered by Kallemeyn & Kallemeyn will ease stress levels and optimize how each family member emerges from the process.
Real Estate: This category includes virtually all aspects of real estate law, including general knowledge of real estate issues, boundary disputes, joint ownerships, mechanics liens, property foreclosure, property leasing, purchase agreements, and tenant evictions. Anyone who owns property knows that legal issues can be extremely difficult to understand, and even harder to manage when legal action becomes necessary.  Kallemeyn & Kallemeyn understand the specifics of the law, and that is especially true as it relates to Minnesota law.
Trusted, Experienced and Knowledgeable Law Firm
The value of a good and trusted lawyer, especially one that is backed by an equally qualified and trusted law firm, cannot be overstated.  If you have legal needs in one or more of the areas listed above, and need a firm that understands Minnesota law, you should strongly consider Kallemeyn & Kallemeyn, PLLC.  Our team can be reached at 1-(763)-427-5131 for more information.