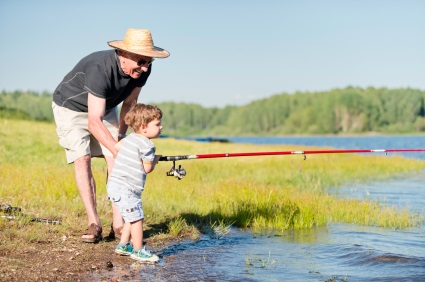 No one likes talking about death. The emotions that one experiences when a loved one passes away can often times be overwhelming. As hard as talking about death can be, it is important that some plans are in place for individuals. Through Estate Planning, families are able to arrange how an individual would like their assets to be divided amongst their family. The last thing you want to happen is for there to be no plans when a family member passes away. In that situation, tension and animosity can quickly build within a family because of the way the individual's assets are being divided. How you want to spread your assets should be up to you. If you live in Minnesota, Kallemeyn & Kallemeyn, PLLC is a local law firm that specializes in offering Estate Planning to our customers. With the laws around Estate Planning being so in depth, it is important that you consult an attorney when creating this plan.
Important Areas of Estate Planning
Creating a Will – By spending a little money up front to create a Will, you will be able to save money in the long run. This negates having to make any court appearances or paying any court fees. Additionally, a Will gives you a peace of mind that no matter what happens to you, your assets will be divided exactly the way you would like them to. When young children are involved, your Will can ensure that the guardian of your choice has custody of your kids.
Health Care Directive – Have you ever thought about how you would want to live if a sudden tragedy occurred and you were hospitalized with life threatening issues? Some people want to do everything possible to fight, while others would rather pass away in peace without going through all of the medical procedures. A Health Care Directive, also known as a Living Will, allows you to provide direction in regards to medical care that could potentially extend your life. Through this legal notice, you can designate a family member or friend to have control over your health decisions if you are not able to.
Power of Attorney – This type of legal document designates another individual with legal authority to take any action regarding your assets, finances, etc. As individuals age, a Power of Attorney is a great investment. Without a Power of Attorney in place, your family will have to go to court and decide on which individual will handle the legal decisions around your estate.
Planning for the future can be overwhelming and stressful. However, preparation is key when it comes to Estate Planning. If you live in Minnesota and want to make sure that your assets are divided the way you would like them to be once you pass away, Kallemeyn & Kallemeyn, PLLC is the partner for you. Through our experience with preparing a Will, Health Care Directive or a Power of Attorney, we can handle your Estate Planning starting today! Give us a call at (763) 427-5131 to set up an appointment.