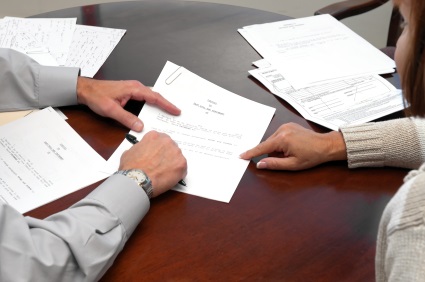 We may well look back on the first decades of the Twenty-First Century in much the same way as we look upon the 1960s when considering the sheer number of social changes that took place.  When we consider the roots of the Civil Rights Movement of the 1960s, we are likely to take for granted the foresight of such luminaries as Martin Luther King, Thurgood Marshall, Malcolm X, and even John and Robert Kennedy.  The Civil Rights Movement was not just about race, of course, but race is what likely comes to mind first when we think of the 1960s.  Similarly, the early 2000s have not been just about LGBT issues, but it is undeniable that it has been a time dominated by advancements in the public's thinking about the human rights of people who identify with the LGBT spectrum.  Kallemeyn & Kallemeyn, PLLC, is a LGBT-friendly law firm that understands the necessity of forward thinking and human rights, and as a result has adopted a congruent philosophy that is committed to serving all members of their communities in Minnesota, and serves the LGBT community with pride.
Legal Representation For All Members of the Minnesota Community
As we look back on the Civil Rights Movement as a necessary response to ill-advised thinking and institutional practices that harmed people for no good reason, so too does Kallemeyn & Kallemeyn understand that members of the LGBT community suffer from ill-advised thinking that, thankfully, is frittering out of favor across the country, but still exists nonetheless.
Kallemeyn & Kallemeyn, a LGBT-friendly law firm works from the point of view that all people have a right to advocacy in matters of marriage, divorce, and mediation precisely because they are human.  It is a strange concept to think of such a belief system as radical, but when individuals are still being targeted and discriminated against for what amount to arbitrary rationales based on largely indefensible fears, nothing short of progressive thinking is necessary to combat the forces that would otherwise prevent fellow Americans from receiving the services that so many of us take for granted.
Legal Services For Those In LGBT Community
If you are someone who identifies on the LGBT spectrum and you are experiencing marital issues, going through a divorce, or require legal assistance in the areas of probate or real estate law, to name but a few, you can count on Kallemeyn & Kallemeyn to provide you with strong legal advocacy.  On our law firm's website is a relatively rare sight: a rainbow flag with the simple statement, "LGBT Friendly."  Maybe one day that kind of statement will feel superfluous, but for now it is a sign of the Kallemeyn commitment to doing good for all people who can benefit from our LGBT-friendly legal services.  Call our team at (763) 427-5131 for more information.