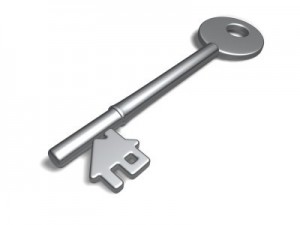 If you are considering buying or selling real estate, or thinking of starting a construction project, one of the first things you should consider is partnering with a strong legal team to ensure that you can move your goals forward. Kallemeyn & Kallemeyn, one of the most professional, reliable, and well respected law firms representing individual and business real estate interests in Minnesota. We serve residents and business owners in the Blaine, Coon Rapids, Andover, Ham Lake, Lino Lakes, Circle Pines, Stacy, Forest Lake, Minnesota areas. Charles Kallemeyn, one of the partners at our firm devotes the majority of his highly successful practice to real estate law and can provide you with the expertise and support you need to move your project in the right direction and avoid potential legal pitfalls.
Experienced Real Estate Lawyer, MN
Kallemeyn & Kallemeyn offers a full range of legal services. Of all the attorneys in Minnesota you could choose from, you will find none that are better qualified than Kallemeyn & Kallemeyn to counsel you through any of the many real estate issues. Many people fall into the trap of believing that what appears to be a simple real-estate purchase or sale becomes a much more complicated process when their own lack of experience catches them off guard. But Kallemeyn & Kallemeyn has the experience and professional acumen to foresee such issues and all but guarantee your ability to avoid them as a result.
Highlighted below are some of the real-estate specific services offered by our team:
1. Land Development: Whether you are an individual or a corporation, Kallemeyn & Kallemeyn can represent your interests. If you are making a simple sale or purchase, or a much more complex residential development, or planning to build a high-rise in a city, Kallemeyn & Kallemeyn has the depth of knowledge to help you navigate any potential complications.
2. Residential and Commercial Leasing: Leasing of any kind can be tricky, but it will be less so when it is reviewed and overseen by the staff of Kallemeyn & Kallemeyn, who will represent tenants and landlords as they create and negotiate residential and commercial leases.
3. Detainer and Eviction services: Eviction can be complicated and not something that you want to deal with at all. Our team can handle all aspects of the eviction process and if you are a landlord. If you are a tenant, we can also represent you and help you respond to an eviction notice.
4. Buying and Selling: As you prepare to acquire or sell real estate, Kallemeyn & Kallemeyn will represent you in the processes of construction, financing, buying and selling the property. Kallemeyn & Kallemeyn possesses the professional experience and legal background you need in order to feel confident about entering into binding real estate contracts.
Kallemeyn & Kallemeyn has offered expert legal services to the people of Minnesota for more than two decades. We help you solve difficult legal problems so that you can move forward in a positive direction. Call our team at (763) 427-5131 to learn more.