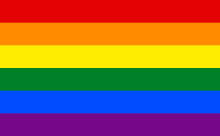 2015 has been a historic year for same-sex marriage equality.   With the recent Supreme Court ruling, marriage equality is now a reality for millions of same-sex couples in our country including right here in Minnesota. This ruling is a huge moral victory for many who have been fighting for equal rights, and means tangible legal changes as well. Some liken the importance of this Supreme Court ruling to the civil rights movements in the 1960s. And, it has left many asking what's next!
Looking Ahead to Potential Barriers
Unfortunately, there are still many areas, many individuals, many states that are not entirely supportive of this Supreme Court ruling and may put up barriers to the law. For example, some states may claim that if you got married in a state where same-sex marriage was legal, but live in a state where it was not, that you are not legally married in that state. Others try to make the case that same-sex marriage equality is going to open the floodgates for many other "alternative" types of marriage (think polygamy). This is complicated, of course, and an attempt by those who are not happy with the recent marriage equality ruling, to say that we have somehow diluted the sanctity of marriage. And there will most certainly be other challenges, barriers and attempts to taint the ruling. But, at least now, the tide seems to be changing with the majority of people in our country and there are organizations, non-profits and law firms dedicated to supporting the new marriage equality law.
Kallemeyn & Kallemeyn: An LGBT Friendly Law Firm In Minnesota
Minnesota may be ahead of the curve in terms of acceptance of this new law, in that it has been part of our framework and law since 2013, but there are many challenges and still some individuals in our state who have negative experiences with the law and even may feel discriminated against. Kallemeyn & Kallemeyn is an LGBT friendly law firm in Minnesota that advocates for and supports those in the LGBT community. We do not shy away from cases of discrimination and we will actively pursue cases in which same-sex marriage equality is challenged. Our team focuses on probate, family law, wills, living wills and estates and we are dedicated to helping people find solutions to the most difficult problems.
If you are looking to partner with a Minnesota law firm in the area with experience, passion and that supports the LGBT community in the Minneapolis-St Paul area, give our team a call at 1-763-427-5131.