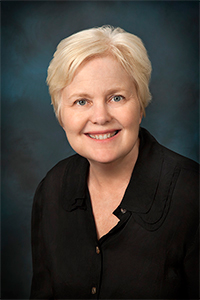 Do you know what matrimonial law consists of? It is basically another term for Family Law. Matrimonial Law has to deal with Marriage, Assets acquired during the union and settlement. Lisa Kallemeyn, of Kallemeyn & Kallemeyn Law Firm in Minnesota, is a highly experienced Matrimonial Lawyer and is a member of the AAML Nation (American Academy of Matrimonial Lawyers). When looking for a highly experienced and dedicated lawyer in the area of matrimonial law, also known as family law, contact Lisa Kallemeyn to discuss your legal needs in regards to divorce, child custody, parenting time, child support, paternity, adoption and much more.
Minnesota Family Law Attorney
There are many times it may be just better to let the situation go and not get a lawyer. Divorce is not one of them. Especially when you are divorcing with kids. Our Family Law Attorney in Minnesota can give you a voice in the courtroom and ensure your divorce doesn't leave you without your child(ren) and empty handed. We can find a common ground – when there is one – and we can help you show the court if there is no healthy ground in a way where the judge has a clear view of the situation. We can present a case that will have the proper documentation and the best interest of the parties going forward, especially the minors.
Your divorce should be Child Focused if you share Children
At one time, you and your divorcing spouse's love was about you two and together you created life. Now, the love that you once had has turned into a child or children and they need you. Don't do it for the past love of your ex-spouse, do it for the love of your kids. Be civil, there is no need to start a war zone and make them the innocent civilians. Find the love inside of yourself to want what is best for your children, even if it means you not always being around. Sometimes we have to do things we don't want to better ourselves and our children, that may mean conversing with your children's other parent. Just know that this will ultimately make your child's life less hard. They are literally both of you, so what you say about your ex-spouse will hurt them too – even if they don't admit it.
If you are ending a chapter in your books and need legal assistance from a family law attorney in Anoka County, MN contact Lisa Kallemeyn at 763-427-5131.
Save
Save