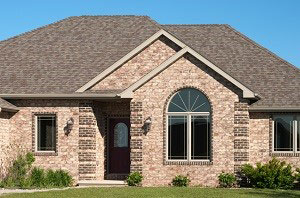 One of the most difficult and complicated aspects of a divorce settlement is the fair and equitable division of joint property, assets and debts. Property & debt division requires a great attention to detail and the ability to prioritize and cooperate with your former spouse, if at all possible. As a general rule, Minnesota law requires that property, debt and assets are distributed equally (50/50). You should be aware, however, that there are instances when you may have a legal right to more than 50% of your property. This is why it is always best to consult with a skilled and experienced attorney who can review your case and help determine what rights you may have when it comes to the division of property. Kallemeyn & Kallemeyn has a family lawyer on staff with extensive experience in property & debt division and we are happy to help you navigate this part of the divorce process.
Dividing Property, Assets and Debt During Divorce
Lisa Kallemeyn has devoted her entire career to family law. This means that she has served many families in the Minnesota area, offering excellent legal support and guidance throughout the divorce process. Lisa can review your case and help you document all of your property and debt so that the process of dividing it up can be made simpler. She can talk to you about how to prioritize your needs and your preferences and explain how the negotiation process will work, depending on whether you are proceeding via litigation or mediation. We can help you complete this process quickly so that you and your family can move forward with your life in a positive and healthy way.
When it comes to dividing property, assets and debts, it is important to remember that any assets acquired during your marriage are required to be split equally between you and your spouse. This includes your 401K retirement accounts, pensions, other retirement accounts, physical property including your home and vehicles, business assets and all debts. If you (or your spouse) owned property before you got married, this property should belong to that party. Our legal team can help you with this process from start to finish. In addition, if you signed a prenuptial agreement, we can also take that into consideration as we develop a legal strategy for your property and debt division.
Trusted Minnesota Family Lawyer
For more information about property and debt division during a divorce, call the team at Kallemeyn & Kallemeyn at 763-427-5131.