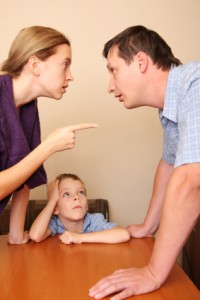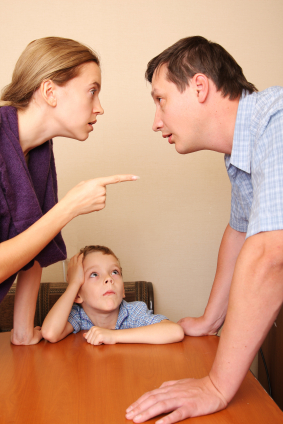 Divorce is difficult for all involved and can be a very emotional time for a family. The number of things that divorcing couples must sort out is endless. For most, the following issues are generally at the heart of all divorce negotiations, regardless if you choose mediation, litigation or marriage dissolution:
Payment of child support and/or spousal support
Division of debts, expenses and assets
And unfortunately, for many reasons, there are few divorces in which everything is settled 100% amicably. More often than not, one or more of the issues listed above cannot be agreed up, so the divorce becomes contested. Simply put, this means that there is one or more issues that the couple cannot agree upon, and they must seek the help of the court system to help settle the dispute.
Kallemeyn & Kallemeyn: Minnesota's Strongest Contested Divorce Firm
If you are going through a contested divorce, even if many of your personal and financial issues seem resolved, you are wise to seek the help of a divorce attorney who can help represent your case in the areas that are still contested. If you live in the Minneapolis St-Paul area, Kallemeyn & Kallemeyn is a trusted law firm that has successfully worked with thousands of clients on contested divorces. We understand how difficult the divorce process is, and work to support you in any way that you need.
Lisa Kallemeyn, one of our founding partners, specializes in representing those in the area who are going through a contested divorce. She will work closely with you to hear your perspective, your needs and get to know you so that she can more strongly represent your best interests. She will develop persuasive arguments to use in court and will battle for you, so that you can focus on other aspects of healing.
Other Family And Divorce Practice Areas
In addition to providing excellent contested divorce representation, Kallemeyn & Kallemeyn also focus on the following family and divorce services:
General Divorce
Child Custody
Child Support
Divorce Mediation
Marriage Dissolution
Paternity Issues
Property and Debt Division
With more than 15 years of experience practicing in the Minnesota area, Kallemeyn & Kallemeyn is dedicated to helping people in our area find solutions to very complex and difficult legal problems. We understand that you may be going through a very difficult time in your life – and we will help you navigate the legal process so that you can finally move forward. Give our team a call at 1-763-427-5131 for more information or to speak with one of our attorneys.