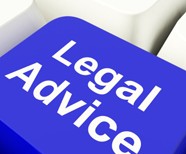 Kallemeyn & Kallemeyn Law Firm has been serving those in Minneapolis-St Paul, MN area for more than 20 years. Our firm is small and is focused on giving strong, personalized counsel to our clients. We help clients find solutions to difficult and complex problems that come up in their lives so that you can move forward in a positive direction. Our practice focuses on the follow specialty areas:
Family/Divorce Law: Kallemeyn & Kallemeyn can help with a wide variety of legal issues related to divorce, custody arrangements, grandparents' rights, parenting time, child support and division of assets (and debt). One of our law partners, Lisa Kallemeyn, is a family law mediator, so the firm is able to offer mediation services as well. Divorce can be an incredibly emotional time for all involved so it is important to partner with a law firm that understands the difficult, can help you make sense of the issues involved and is upfront about cost, as well as honest legal advice. We understand that going to court is sometimes necessary in a divorce case, but also see it as a success if we can help you keep your divorce case out of court.
Real Estate: Real estate transaction are complex. Kallemeyn & Kallemeyn provide legal services for purchases and sales, land development as well as residential and commercial leasing. Having the right paperwork for a real estate transaction reviewed by a legal expert can make the difference between a simple deal and a legal nightmare.
Estate Planning: There are some simple steps that you can take to help get your affairs in order so that in the event of an illness or untimely death, your wishes will be carried out. The team at Kallemeyn & Kallemeyn understands that thinking about these issues are difficult so we focus on making the process simple and straightforward. Our firm can help you prepare a will, complete your health care directive (living will) and/or designate your power of attorney. These simple steps are easy to complete and will only cost you a few hundred dollars.
Probate: A probate is the distribution of a deceased person's assets and payment of debts. The main reason for probate is to transfer solely owned real estate or other assets with a title, such as stock, mutual funds, vehicles, personal property, and anything that doesn't have a designated beneficiary. Charles Kallemeyn has more than two decades of experience in probate law and can help you through this difficult process.
If you live in the Minnesota area and need a law firm that handles one of the above mentioned issues, call Kallemeyn & Kallemeyn at 1-763-427-5131 to speak with a member of our experienced legal team.