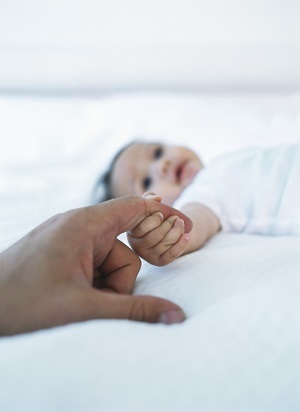 Divorce is complicated, and divorce law can make the dissolution of marriage even more so.  If you are going through a divorce in Minnesota, and especially if there are children involved, it will be imperative for you to find a good and reliable advocate to ensure that your interests are properly attended to.
Complexities of Paternity Law
When it comes to paternity law, it would be hard to find an area of law that is both more complicated and has higher stakes attached to it.  In Minnesota, as in some other states, only the mother is guaranteed legal custody of a child.  If there are questions about who is the biological father, there are complicated procedures that must be followed in order to determine paternity and resolve questions about custody, visitation, and other related aspects of parenting.  Once questions of paternity are answered, a court may determine such issues as the amount of time each parent will spend with the child or children involved.  It is at such times that a law firm like that of Kallemeyn & Kallemeyn, PLLC, is of greatest importance.
Lisa Kallemeyn specifically has practiced paternity law in Minnesota for more than twenty years, and she can offer her clients not only focused expertise but also the necessary empathy for all involved.  And while the parents, because they are adults, are the primary subjects of paternity and divorce processes, they will out of necessity be given a great deal of attention, it is the children affected by divorce for whom Lisa Kallemeyn lends her most sensitive listening ear.  In other words, the well-being of any children involved in paternity and divorce cases is the desired outcome of all processes related to the dissolution of marriage and resolution of custody and visitation issues.
Lisa Kallemeyn Brings Experience, Fairness, Diligence To Each Case
Lisa Kallemeyn enters into family mediation and paternity resolution issues with the kind of vigilance one would expect of such an experienced advocate.  Fairness, honesty, and a desire to find the best possible resolution to outstanding issues guide her approach to applying paternity law to individual cases.  Furthermore, Lisa Kallemeyn insists on clients being open to solutions that benefit all involved, even if that means sacrificing self-interest on occasion, in order to guarantee a child-focused resolution process when creating parenting-time agreements.  With an eye toward the desired outcome of your children's well-being, and trust her, a positive outcome for all involved becomes possible, even in situations that seem destined to remain troubling.  A qualified lawyer and mediator such as Lisa Kallemeyn can help you keep your eyes on the ultimate prize—the health and well-being of your children.
Contact Lisa Kallemeyn directly at (763) 427-5131 to find a time to sit down and discuss your case.