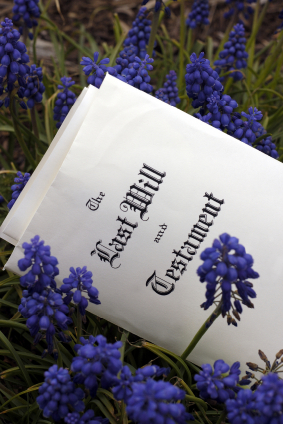 The Minnesota Probate Process happens after the death of a family member that has substantial assets that need to be dispersed. It is not often an easy task but our Minnesota Probate Lawyers can help ensure the process goes as smoothly as possible so that you can focus on healing and keeping loved ones close. Many times, the probate process is important for transferring solely owned stocks, mutual funds, vehicles, personal property and other miscellaneous aspects that have not been designated a beneficiary. The Probate Process can also involve property appraisals, tax and debt pay off, it all depends on the assets of the deceased.
Probate Lawyer in Minnesota with 20+ Years
Charles Kallemeyn, of Kallemeyn & Kallemeyn Law Firm, has extensive experience in the Minnesota Probate Process, he has helped many in his years as a probate lawyer with the general process, contested wills and inheritance rights. Probate is not always needed but if you need strong legal support in a situation involving probate in Minnesota, contact Charles Kallemeyn today!
Contested Will
If the will of your loved one does not sit right because they were unable to make a stable decision and in sound mind, they have been influenced by the person creating the will or the will was not signed/witnessed correctly – contact our experienced attorney. We can help you ensure the assets are being distributed in the correct manner and call out any deceit or foul play, if such did occur.
Inheritance Rights
The person with power of attorney is legally responsible for making decisions on behalf of the best interest of their client. If they are not doing their job with moral ethics and are taking advantage of their client, they should be held accountable. If you are searching for a Probate Lawyer to help you with Inheritance Rights Issues you are facing a professional is where you need to turn.
We Can Help Simplify & Expedite The Probate Process
Probate can get tricky but the experts at Kallemeyn & Kallemeyn work to make it simple for you. Our small Minnesota Law Firm offers affordable rates and experienced attorneys. We keep our overhead low, so our clients can afford strong legal representation to resolve matters that happen in life and death. Matters of probate are not solved quickly, the shortest case you could expect would be six months. So, as in all things, patience is a virtue.
Ensure you understand the paperwork and have an experienced lawyer handle all the court appearances dealing with the Probate Case. Contact the Law Firm of Kallemeyn & Kallemeyn for a meeting with our experienced and knowledgeable Probate Attorney, Charles Kallemeyn, at (763) 427-5131.
Save
Save
Save