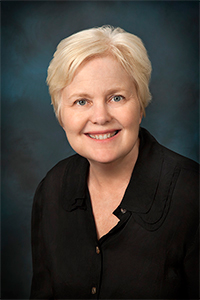 It's official! For the second year in a row, Lisa Kallemeyn, of Kallemeyn & Kallemeyn, PLLC has been selected by Super Lawyers Magazine as one of the top 50 women lawyers in Minnesota! This accomplishment does not come easy. Thanks to her dedication to practicing family law and supporting members of the Minnesota community, Lisa has been able to develop quite a reputation for providing the best service to her clients. If you are in need of legal advice regarding family disputes, team up with Lisa Kallemeyn, a Minnesota attorney recognized two years in a row for her professional achievements.
What Sets Lisa Apart as a Minnesota Lawyer
Family Focus – Year after year, it becomes harder to find an attorney that specializes in just one field. Lisa, focuses her time strictly on family law.
Minnesota Law Experience – Practicing law in the state of Minnesota since 1987, you can rest assured that Lisa knows the in's and out's of family law.
Personal – Lawyers get the bad reputation of being intimidating and not very approachable. Lisa is quite the opposite when it comes to how she treats her clients. Her friendly, yet professional attitude is a big part of why she has been named to the Super Lawyers
Family Law Specialties
Divorce – Partnering with a dedicated attorney such as Lisa will help your divorce process go smoothly. Lisa will walk you through every step of the divorce process to make sure that you feel comfortable with all of the decisions made.
Child Disputes – Whether you have differences around child custody or child support, Lisa can be a great resource throughout this turmoil. An unbiased opinion that keeps the children's best interests involved is what Lisa brings to the table.
Divorce Mediation – Lisa can help you come to a fair agreement on decisions regarding your divorce without having to spend all of the money you would if your divorce went through the court system.
Division of Property & Debt – Another very difficult topic in family law is the division of debt and property. Lisa has the experience and knowledge to determine who gets what and how the debt will be divided.
Get used to seeing Lisa Kallemeyn on Super Lawyers Magazine as one of the top 50 women lawyers in Minnesota (//www.superlawyers.com/minnesota/toplists/Top-50-2015-Women-Minnesota-Super-Lawyers/13c86fac19a52dbc843105b709dc71fc). Thanks to her dedication to clients, Lisa is sure to be on this list for years to come. If you are looking to partner with Lisa in the future for your legal needs, contact Kallemeyn & Kallemeyn, PLLC today at (763) 427-5131.