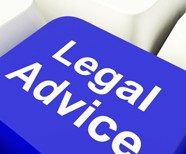 When you find yourself in need of a law firm to help you navigate a difficult legal issue, you are likely to have many questions and concerns about the legal process. In fact, many who seek legal counsel do so out of need, not because they are seeking out legal conflict. Kallemeyn & Kallemeyn is an experienced, local and reputable legal team that serves the Blaine, Coon Rapids and Andover, MN area, offering compassionate and competent legal support for a wide variety of issues. Our goal in each case is to listen to your story, develop a legal plan that you are comfortable with and help you and your family move forward as quickly as possible.
Comprehensive Legal Services
Our Kallemeyn & Kallemeyn team has more than 20 years of experience in all aspects of Minnesota law. Our practice areas include:
Resolve Your Legal Issues
It is important to note that not every legal case needs to go to court. Our team will evaluate all options for your case and we will work toward a solution that will be the best possible outcome for you, and that will help you move forward with your life with the least amount of turmoil and disruption. We make it a priority to be available to our clients for questions, concerns or to discuss new aspects of a particular case. For more information or to speak with a member of the Kallemeyn & Kallemeyn team today call (763) 427-5131.