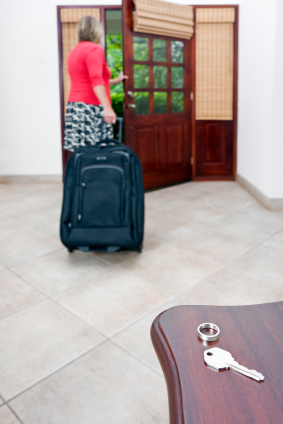 Divorce can be an extremely intimidating process for couples. Emotions are high, and you have likely been through a very difficult period in your life. If you share children, you are also probably worried about the impact of a divorce on your kids. The legal team at Kallemeyn & Kallemeyn understands how difficult the divorce process can be for a family. We work to understand your unique situation and then help you navigate the divorce process in a way that minimizes stress, and that offers you all possible options for resolving your case.
Experienced Divorce Attorney
Divorce is one large and important area of family law. Lisa Kallemeyn of Kallemeyn & Kallemeyn has spent more than two decades working in family law, with couples that have decided that their best path forward is divorce. She also realizes that staying out of a long, expensive court battle is very often better for all involved. In fact, in many cases, Lisa can work as your divorce attorney without ever setting foot in a courtroom. This can happen when Lisa understands the details of your case, your priorities and can advocate for you in a clear and concise way. You will not find a better divorce attorney in the Minnesota area than Lisa Kallemeyn. If it turns out that she needs to represent your case in court, she will do that in the strongest possible way.
Divorce Mediation Services
In addition, if you decide that you would like to pursue mediation instead of litigation to settle the terms of your divorce, Lisa can serve as your mediator and facilitate positive and productive discussions that allow you and your spouse to settle the terms of your divorce. In addition to being a family law attorney, Lisa is also a Qualified Neutral under Rule 114 of the MN Rules of Practice. It is important to understand that Lisa cannot serve as both your divorce attorney and your divorce mediator, so you will need to decide ahead of time which pathway is better for you and your family.
Navigate your Divorce with Less Stress
You do not have to navigate your divorce alone. The team at Kallemeyn & Kallemeyn can provide you with support, guidance and legal experience and expertise that can make the process smoother and less stressful. Our team will be open about all potential costs, timeline and what you can expect throughout the process. For more information or to speak with a member of our legal team, call 763-427-5131.