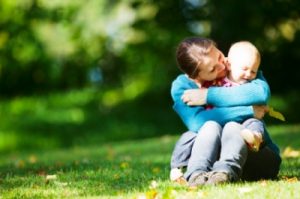 When you think of calling a law firm for help settling a divorce, you may assume that your case will become a court battle. However, this is not necessarily the case. The legal team at Kallemeyn & Kallemeyn helps many couples settle all aspects of your divorce without a lengthy and costly court battle. Divorce mediation is a highly effective tool to settle issues including division of property, child and/or spousal support and child custody issues. Lisa Kallemeyn is a family law mediator and is a Qualified Neutral under Rule 114 of the MN Rules of Practice. She has devoted her entire legal career to family law and understands that a court battle may not always be the best way to settle the terms of a divorce.
It is important to understand a few important points about divorce mediation:
1. Divorce mediation is entirely voluntary. Both parties must agree to participate in the process in order to move forward.
2. Mediation is strongly encouraged by the Minnesota court system before a case goes to court. The court system is simply not setup to accommodate the high volume of cases.
3. Divorce mediation costs significantly less than a court battle. You can expect the initial 3 hour session at Kallemeyn & Kallemeyn to cost $720 (this is generally split equally between the two parties).
4. Divorce mediation can take less time than going through the traditional court system as you are not relying on the schedule of the court and attorneys in the case. This allows you to move forward more quickly, with less overall conflict.
5. If you have children, mediation can be an ideal technique for resolution, giving you and your partner more control over the outcome, as the two of you ultimately know what is best for your family. A mediator will facilitate positive and productive discussion so that this is possible.
Neutral Divorce Mediation Services
Kallemeyn & Kallemeyn works closely with each of our clients to help you find solutions to difficult problems. If you have decided that divorce is the next step for you and your partner, our team can help you resolve the outstanding issues so that you and your entire family can move forward with your life. Located in Coon Rapids, MN Lisa Kallemeyn has more than three decades of experience in family law and can serve as your divorce mediator or your divorce attorney (not both). If you have questions and would like to learn more, call our team at (763) 427-5131 for more information about our divorce mediation services.