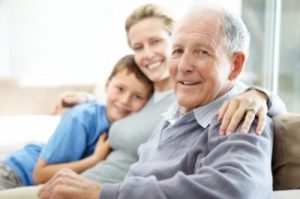 You may know Kallemeyn & Kallemeyn, PLLC, for their reputation as excellent lawyers and mediators. We also emphasized a more general approach to serving people with a broad range of legal assistance needs. One such area, which few people want to plan for, but  require more thought, is Nursing Home Planning. If you are responsible for an older parent or other loved-one, and live in the Coon Rapids area, contact our team today. Our staff will help you create a plan that ensures that your loved-one is properly cared for and all financial considerations are addressed.
Planning for a Loved One's Nursing Home Experience
The modern realities of elder care surprise most people who have not taken the steps to adequately prepare for a loved-one to enter a nursing home or assisted living location. For example, the estimated cost for one person in nursing home care has risen in recent years to nearly $6,000 a month. At the very least, you will want to verify that your loved-one has insurance that will cover these costs, and we can help you with the verification process. It is also important to note that, even if insurance coverage is adequate, the cost of insurance and medications can also be very high.
Protection Your Assets From Nursing Home Costs
One major concern of individuals entering nursing home care is the potential depletion of that person's estate. If the estate is the source of payment to your nursing home option, it will almost certainly be depleted significantly by the high costs associated with nursing home care. But Kallemeyn & Kallemeyn can help you prepare for this in a number of ways. One way that works well is to transfer assets to different ownership to trusted family members or friends, or by establishing a trust. The process can be complicated and time-consuming, but in the hands of a qualified service provider like Kallemeyn & Kallemeyn, the process can be simplified and expedited. If you are taking the steps to plan ahead for your loved one and you wish to establish a trust or transfer ownership of assets, Minnesota law requires that the transfer occur at least five years before your loved one enters nursing home care.
Elder Care Planning, Coon Rapids
Because of the complexity of the processes involved in nursing home preparation, you will want to know that your loved-one's legal interests are being thoroughly and expertly considered, and we believe our track record proves both points. Give our legal team at Kallemeyn & Kallemeyn a call at (763) 427-5131 and we can set up a time to sit down and talk about your unique situation and help you come up with your best strategy for moving forward.