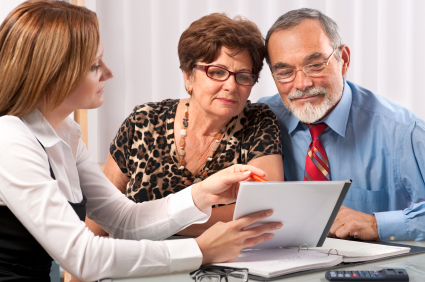 Estate Planning is an important step for Minnesota families who want to Preserve Assets before its too late. Every day, local families face important questions regarding a Long Term Senior Living Plan that best fits the needs of their loved ones. The legal landscape of planning for your family's future can be very confusing and difficult to navigate during an emotional time. An Estate Attorney at Kallemeyn & Kallemeyn Law Firm can assist Coon Rapids MN families with securing a path to long-term care that preserves estates against the staggering costs of typical nursing home care.
Planning for Your Family's Future
The majority of seniors will require some type of long-term care services during their lifetime. Many services can be provided in the resident's own home, either by a family caregiver or an outside source. Nursing homes can also be a wonderful option for long term care assistance for those in need of basic self-care tasks. Careful and strategic estate planning measures can make the difference between a rude awakening of the costs of such care and the peace of mind in knowing that you have Thoughtfully Planned for Your Family's Future.
Long Term Senior Living Plan
Many individuals end up needing long-term care due to a cognitive impairment such as Alzheimer's disease, a prolonged illness or a physical disability. The costs associated with extended nursing home care can quickly become a huge financial burden for loved ones with no Long Term Senior Living Plan. A skilled Estate Attorney can provide the help to protect the financial security of spouses and children.
MN Estate Planning Options
There are several ways in which a Coon Rapids MN Estate Attorney can provide protection from the high cost of long-term nursing home care. The sooner you meet with a Kallemeyn & Kallemeyn Estate Attorney, the better your options may be. The level of planning necessary to preserve an estate can be quite extensive but pales in comparison to the cost of an approximate cost of $6,000 per month for nursing home care.
Possible Estate Planning Techniques may include the following:
Creating a Will
Transfer of Assets
Long Term Care Insurance
Medicaid Qualification
Prepayment of Expenses
Specific Annuities
Creating a Trust
Designating Power of Attorney
Estate Attorney Coon Rapids MN
As an experienced Estate Attorney, Kallemeyn & Kallemeyn provides professional Estate Planning Services for Coon Rapids MN families. You have worked hard to provide for your family. Let us assist with a Long Term Senior Living Plan that preserves your assets before its too late.
Kallemeyn & Kallemeyn Law Firm can assist with Planning for Your Family's Future. Contact us Today at (763) 427-5131.