Kallemeyn & Ka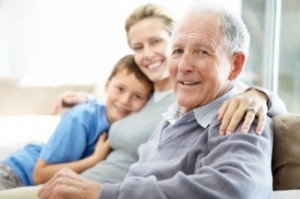 llemeyn Law Firm has become an important resource for the people of Blaine, Coon Rapids, Andover, Ham Lake, Lino Lakes, Circle Pines, Stacy, Forest Lake, and myriad other communities in Minnesota. An area of specialty for Kallemeyn & Kallemeyn is Paternity Law. Relationships are by nature and definition complicated. When there are questions about who the real, biological father of a child is, you can imagine that the stress of a relationship, which may be tenuous at best, will be even greater.
Issues to Consider In Paternity Law, MN
With regard to paternity law, the stakes are high and the laws are complicated. If your current life situation includes complications related to paternity questions, it is important to have legal representation you can count on. In Minnesota, as in many states, only the mother is guaranteed legal custody of a child. When there are questions about the identity of the child's father, procedures of a very complicated nature must be followed specifically and without error. And once paternity is determined, you can begin the processes involved in resolving questions about custody, visitation, and other related aspects of parenting. When the questions about paternity receive due attention, a court may rule on the many responsibilities associated with parenting, such as the amount of time each parent will spend with their child and financial obligations. In Minnesota, Kallemeyn & Kallemeyn, PLLC, is among the best legal firms representing individuals dealing with paternity-related issues.
Kallemeyn & Kallemeyn lawyers have practiced family law, and specifically paternity law, in Minnesota for more than twenty years, offering their clients legal expertise and options for how to proceed once legal issues have been resolved. Adults are responsible for bringing their children into the world, and adults must respond to their children in ways that indicate that their children will be given the best opportunities to flourish and thrive. The stress of a relationship that has had paternity issues can mean that the children involved may not receive the attention they deserve and require. A good lawyer/mediator can serve as a good reminder to such parents that they must prioritize their children. Our team will do this with great sensitivity and professionalism.
Minnesota Family Law Experts
Kallemeyn & Kallemeyn proceeds through paternity questions with vigilance and a desire to do right by their clients. They focus on fairness, honesty, and optimal resolutions for all people involved in the paternity process. , we have earned the positive reputation that characterizes our place in so many Minnesota communities. Call (763) 427-5131 to schedule a meeting with a member of our team.