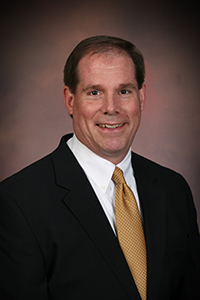 When a person passes away, the family is left with the cumbersome task of settling the estate of the deceased. Essentially, probate and estate administration is used to formally transfer the real property, distribute assets of the decedent and settle all claims against the estate. If you were selected as the personal representative for a loved one's estate, we can guide you through every step. In Minnesota, probate occurs when a resident of the state passes away while owning a property at that time. Formal probate is not always necessary after a person passes away in Minnesota. The probate process is required when survivor-ship rights have not been created, when real property is titled in an individual's own name or when real estate is held as a tenant in common with another. Minnesota law generally requires probate for an estate greater than $50,000. If that person has real estate in other states, those properties are subject to the probate laws in that state. It is also important to remember that just because someone has a will, this does not necessarily avoid the probate process.
For most estates, the main reason for probate is to transfer solely owned real estate or other assets with a title, such as stock, mutual funds, vehicles, personal property, and anything that doesn't have a designated beneficiary. Items such as life insurance and retirement plans, any assets contained within a trust, properties with joint ownership, and joint bank accounts are not subject to probate.
Proper and effective estate planning is the best way to avoid probate disputes down the road. Unfortunately, disagreements can still arise, requiring the thorough review and evaluation of a knowledgeable estate and probate litigation lawyer. Disputes can arise between all types of heirs and beneficiaries, including siblings, step-siblings, parents and children of a deceased family member, as well as nonfamily members who may have a claim as a beneficiary. Depending upon in whose name title was held, it may be possible to avoid probate altogether. If probate is a necessary step, the minimum length of time to open and close a probate proceeding is approximately six months, due to Minnesota Law.
Charles Kallemeyn has more than 20 years in handling real estate and probate areas of the law and will proficiently work with you to help guide you through not only this complicated procedure, but also the hard times that come from dealing with probate law and the passing of your loved one. As a result of many clients being uncomfortable with an open ended, hourly rate agreement for uncontested probates, we will often be able to use a flat fee retainer agreement so the total cost is known to the client from the start. For more information, contact our office at 763-427-5131 or contact Charles Kallemeyn at Charles@Kallemeyn.com