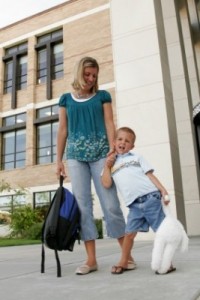 When a family member passes away, the family is left with the hard task of setting the estate of the deceased. Unfortunately dealing with probate and the legal process is very complicated and understanding probate usually means you need to see an attorney. Probate and estate administration is used to formally transfer the real property, distribute assets of the decedent and settle all claims against the estate.
If you were appointed as the personal representative for your loved ones estate we will guide you through the steps necessary. As each state has its own individual laws, unfortunately when you see an attorney they will only be able to guide you in the state that they reside in. The probate and estate administration lawyers at Kallemeyn & Kallemeyn in Anoka County are prepared to explain the process and assist you with your duties to make the process less stressful. We are happy to provide probate law to Blaine, Coon Rapids, Andover, Ham Lake, Champlin and the surrounding areas.
In Minnesota, probate occurs when someone who has a resident of the state at the time of their death passes, and only affects the real estate that person has in the state of Minnesota, but does not affect any property or real estate in any other state. If the person has properties in other states, those will be under subject to probate law in those states. Many people are under the impression that just because someone has a will they can avoid probate, unfortunately this is not true. Probate is the process of improvement that proves a will of a deceased person is valid, so their property can in due course be re-titled or transferred to beneficiaries of the will. Oftentimes, wills can be contracted incorrectly and will be void. That is why it is extremely important that when you have a will drafted you go to a trusted probate attorney in order to keep your will organized and have your final wishes happen.
Experienced Probate Attorney
Charles Kallemeyn has more than 20 years in handling real estate and probate areas of the law and will proficiently work with you to help guide you through not only this complicated procedure, but also the hard times that come from dealing with probate law and the passing of your loved one. As a result of many clients being uncomfortable with an open ended, hourly rate agreement for uncontested probates, we will often be able to use a flat fee retainer agreement so the total cost is known to the client from the start. For more information, contact our office at 763-427-5131 or contact Charles Kallemeyn at Charles@Kallemeyn.com