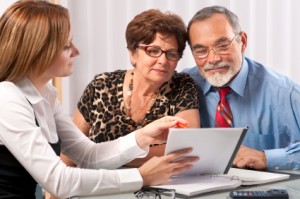 The area of probate law is difficult to understand for most, and not something that you need to worry about….until you do. When a loved one dies, family members begin to have many questions about how that person's assets will be distributed and how debts will be paid. These are the issue at the heart of a probate. Kallemeyn & Kallemeyn is a law firm based in Coon Rapids, MN that focuses on probate law. Our team can help you navigate the difficult time after a loved one's death, determine if a probate is necessary and help you through all the necessary steps so that you and your family can move forward.
Determining If A Probate Is Necessary
In the majority of cases, a probate is needed to transfer solely owned real estate or other assets with a title, such as stock, mutual funds, vehicles, personal property, and anything else that does not have a designated beneficiary. Partnering with an experienced probate attorney can go a long way toward ensuring that this process is handled correctly and goes smoothly. Charles Kallemeyn, of Kallemeyn & Kallemeyn has specialized in real estate and probate law for more than two decades and would be eager to work with your family to determine whether a probate is necessary for your loved one's estate.
What To Expect With A Probate
If a probate is needed, you can expect it to take approximately six months, in large part because Minnesota law requires a full four months notice to be given to interested parties and creditors. This will cost approximately $4300 from start to finish and will include the following services:
● File the final personal income tax return as well as the tax return for the estate;
● File the income tax return for the estate itself;
● Completion of a petition for appointment of personal representative (executor); court appearance if needed;
● Payment of claims and bills of the estate, and determination of validity of claims if necessary;
● Ensuring proper notice to creditors and interested parties;
● Providing notice to Minnesota Department of Health/County to clear medical assistance liens;
● Preparation of final account and plan of distribution;
● Petition for the discharge of personal representative; and
● Payment of filing fees.
If you have questions about a loved one's estate, or would like help filing a probate, contact Charles Kallemeyn at Kallemeyn & Kallemeyn at (763) 427-5131. He understands that you need closure after this difficult time and can take away the stress of this process so that you can focus on healing.