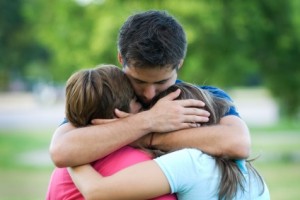 The death of a loved one is usually a difficult and stressful time. The thought of going through the probate process can add to the stress. It can be, however, a necessary legal step especially if there is real estate involved or your loved one did not leave a Will behind to determine pay out of assets. The Licensed Attorneys at Kallemeyn & Kallemeyn Law Firm can provide you with help for each step in the Minnesota probate process. Our attorneys have knowledge and experience in every aspect of the complex probate proceedings. We offer compassionate and sound legal assistance during instances where there is a Contested Will or questions of Inheritance Rights.
The Minnesota Probate Process
The Probate Process takes care of an estate after the death of the principal party. An appointed Personal Representative must make a list of all property and debts. After debts are paid, the remaining assets go to the heirs. The entire process takes a minimum of six months from open to close.
Your Will should state how you want your property to be divided among your heirs. Having a valid will does not necessarily mean that an estate does not have to proceed through the probate process. The State of Minnesota has a formula that dictates which family members shall receive the assets if no Will is in place.
Assets that may be included in the probate process usually include the following:
Real Estate that is located in the state of Minnesota unless it is placed in a trust or owned in joint tenancy with right of survivorship. Any property that is owned in another state would be probated in the state where it is located.
Personal Property in an estate that is worth more than $50,000. If the totality of the estate is worth less than this, the heirs may be able to collect the assets without going to court. You may speak with a Probate Attorney at Kallemeyn & Kallemeyn Law Firm to learn more about this.
Contested Will
The validity of a will may be contested by someone who is unhappy with the way an estate is to be divided. There must be legal grounds for contesting a will. The Licensed Attorneys at Kallemeyn & Kallemeyn Law Firm can help you to make sure that your Will is technically correct to avoid any legal grounds for a Contested Will.
Inheritance Rights
Minnesota Inheritance Law determines who will receive your property after you are deceased. The surviving spouse and children have legal rights and protections according to the law. In Minnesota property acquired during a marriage do not necessarily belong to both spouses. The attorneys at Kallemeyn & Kallemeyn can help you to decipher the laws regarding estate property so you can better understand your rights.
Licensed Minnesota Probate Attorneys
Licensed Minnesota Attorneys at Kallemeyn & Kallemeyn can help you to navigate the complexities of MN Probate Proceedings. Our attorneys can take you through the probate process and represent your best interests. We have experience in handling Inheritance Rights and a Contested Will.
Contact Kallemeyn & Kallemeyn Law Firm for Probate Proceedings help via our Online Form or at (763) 427-5131.