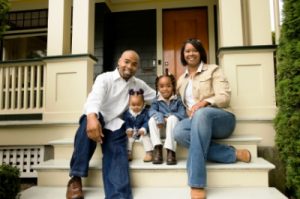 Kallemeyn & Kallemeyn Law Firm is well known for providing clients with exceptional service related to real estate purchase agreements. A real estate purchase is a binding, bilateral agreement between you and at least one other party. Each party must have the legal capacity to participate in the transaction in order for the sale to be made final. And while such transactions are highly complex and extremely difficult for individuals to complete on their own, our team has the knowledge and experience to help you create an airtight purchase agreement that provides you with an understanding of the process and trust that the process was completed fairly and legally.
The purchase agreement you enter into is based on a legal "consideration," which is a way of defining what is being exchanged for the real estate. In most cases, the consideration is money, though it could also be a promise to perform, a promise to pay, or another property. In other words, money is not the only consideration possible in real-estate purchases.
What is Included in a Purchase Agreement?
● Proper and legal identification of the parties involved in the agreement.
● A thorough and accurate description of the property and its current condition.
● The details, rights, and obligations of the contract as it pertains to each party.
● All contingencies that must be met before the sale is finalized.
● A complete listing of the fixtures and appliances included in the agreement.
● The amount of the deposit.
● An itemized list of closing costs and identification of the party responsible for paying each one.
● The proposed closing date for the purchase.
● Each party's signature.
● Terms of possession.
Our work with you on real estate purchase agreements also includes knowledge of earnest money deposits, contingencies, and how to respond if you or the other parties involved wish to call off the sale of the property.
Earnest money is a good-faith indication of intent to follow through with the purchase. Earnest money—which is usually a fraction of the selling price and credited to the final negotiated purchase price—is held in escrow until closing by a third party, such as the seller's real estate attorney.
Real Estate Attorney Anoka County, MN
A list of contingencies often includes items such as the buyer's ability to obtain financing for a mortgage. This process includes an appraisal of the property, which is almost always required by the mortgage company, and a professional inspection to verify the condition of the property prior to purchase.
Calling off the sale of a property should be done only in the most critical circumstances and must be given serious consideration. Calling of a sale can result in losing one's deposit or, in a small number of cases, being sued. We can help you make the best possible decisions with regard to real estate purchase agreements to avoid such occurrences.
Experienced Real Estate Attorney
If you have questions about purchase agreements related to real estate, you can call Charles Kallemeyn of Kallemeyn & Kallemeyn at 763-427-5131 for assistance.