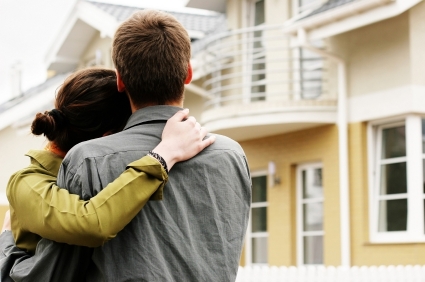 The real estate market has heated up in recent months. Home buying can be a very emotional decision with very real financial and legal implications. Each aspect of a typical real estate transaction can be anything but typical for the average Anoka County resident. Both the financial and ownership areas of the transaction have their own set of complicated rules and regulations. Full representation by a Minnesota Real Estate Attorney can be beneficial for avoiding potential problems when buying, selling, developing or leasing a property. Kallemeyn & Kallemeyn can help you to understand Minnesota Real Estate Law and advocate on your behalf.
Minnesota Real Estate Law
Minnesota Real Estate and Property Law covers a wide range of legal disciplines. Laws govern who may own or have use of a property. Real estate can be either residential or commercial in nature and be owned by a single individual or a group of people. Land may be owned by one entity and rented, leased or used by another party.
Experienced Real Estate Lawyer
Engaging in either residential or commercial real estate transactions without the assistance of a Real Estate Lawyer can result in buyers remorse. There are several different aspects related to real estate purchases, transfers and contracts that most residents have never really considered. The entire process can run more smoothly with the help of an experienced and trusted real estate lawyer like Charles Kallemeyn.
10 Ways You Need a MN Real Estate Lawyer
A Real Estate Attorney can be one of your most important assets when you are buying, selling, leasing or developing a property. The lingo and intricacies of the rules and regulations can be overwhelming. You would most likely benefit by being represented by Kallemeyn & Kallemeyn under the following circmstances:
Deciding on whether or not to agree to arbitration in either residential or commercial transactions.
Understanding your rights in transactions involving an unresolved lien, title insurance issues or a claim on the property.
Resolving landlord and tenant issues and disagreements.
Clarifying contract terms when purchasing office space for a business.
Protecting your rights and providing legal advice with contract interpretation issues.
Providing clarity and help with understanding language in mortgage documents.
Setting up legal parameters with joint ownership agreements.
Navigating land use and zoning issues.
Issues involving the physical condition of the property before signing closing documents.
Negotiating financing options that are in your best interest.
Minnesota Real Estate Attorney
As a Seasoned Real Estate Attorney, the Kallemeyn & Kallemeyn Law Firm will protect your best interests through the entire real estate transaction. We have a deep understanding of Minnesota real estate law including state and local government zoning regulations. Our attorneys can help you understand your legal rights and responsibilities with financing, purchasing, leasing, selling or developing a property.
Contact Kallemeyn & Kallemeyn Law Firm for Real Estate Law help via our Online Form or at (763) 427-5131.