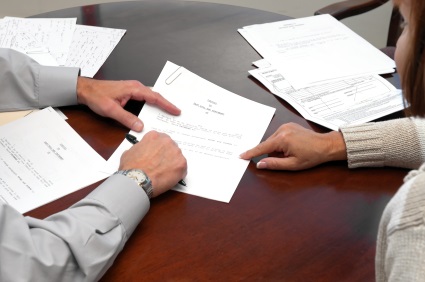 If you and your spouse have reached the boiling point of your marriage, you will want to consider your options on how to file for divorce. Sure, you can try filing on your own, however by doing it yourself, you may run into some tough obstacles along the way that may not make it worth going through on your own. Instead, if you live in the Minnesota area, consider partnering with Kallemeyn & Kallemeyn, PLLC. Serving as your Minnesota divorce attorney, we can walk with you every step of the way through this very difficult journey.
Benefits of Having a Divorce Attorney
Professional Advice – With Minnesota law being so in depth, our attorneys can provide you with skillful advice that keep your best interests in mind. For any of the difficult circumstances that need to be addressed, like the division of assets or custody of children, Kallemeyn & Kallemeyn, PLLC has the experts to help protect you during this divorce.
Lessen Stress – For many people, going through a divorce may be the most stressful time of your life. Divorce is not only an emotional rollercoaster, but it can be a financial stressor as well. The purpose of partnering with an attorney at Kallemeyn & Kallemeyn, PLLC, is to take the lead on all of the behind the scenes items such as paperwork and understanding the law. This will allow you to take a step back and make sure that you and your loved one's are coping and continuing to take care of yourself.
Reduce Mistakes – Trying to go through a divorce on your own can feel overwhelming. Missing one simple step during the divorce process can create huge issues down the road. The last thing you want to happen is for your ex-spouse to take you to court again later in life because you forgot a vital step of the divorce process. Our divorce attorney has the experience and knowledge to make sure that every step of the divorce process is handled correctly.
Concise Divorce Agreement – The court system will review any documents that come their way, however that doesn't guarantee that the court will understand each point listed. This situation could cause a divorce decree that does not fit your needs. Our team knows exactly what the court system is looking for and we know how to properly lay out the agreement so that it is clear and direct.
Limit Delays – Handling a divorce on your own can delay this difficult process even longer than it should be. Doing it yourself may cause you to incorrectly complete documents, delaying the divorce entirely. Let our team handle the fine detail so that you can sit back and focus more on yourself.
There are significant benefits to hiring a divorce attorney. If you live in the Minnesota area, consider teaming up with a divorce attorney at Kallemeyn & Kallemeyn, PLLC. Give us a call today at (763) 427-5131 to learn more about our divorce services.