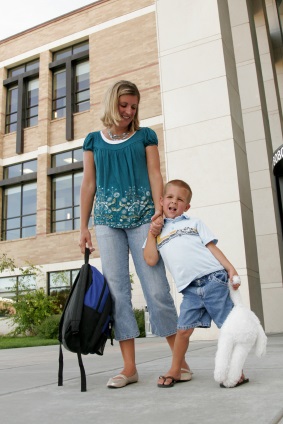 When you and another person create, adopt or take responsibility for a human life, other than your own, the choice to separate becomes more complex. Even if you never actually said 'I Do' and got married and you are just moving out of a past partner's home, divorce is not the only legal issue that may need to be confronted when separating the unity of two parental figures. Child Custody, Visitation, Child Support and many other aspects need to be agreed upon and followed through with. There are many ways to go about setting up a structure for your child(ren) and finances after their and/or your living environment has changed and the Experienced Minnesota Family Law Attorney at Kallemeyn & Kallemeyn can help.
Family Mediation
Do both you and your separating partner want to settle the arguing in a neutral place with a neutral party? Family Mediation can resolve a legal mess confidentially, quickly, affordably and thoroughly. Lisa Kallemeyn is a Qualified Neutral under Rule 114 of the MN Rules of Practice and has had over 20 years of experience mediating separating couples to find realistic solutions that deal with children, assets, businesses and many other aspects that have been cultivated from your past unity.
When to Choose Family Mediation?
A Family Mediator can Develop a Final Agreement between Two Parties involving Custody, Finances and Assets/Debt. However, both parties need to be willing to participate. The mediation process is far less stressful, more affordable and completely confidential. Mediation sets you and your separating partner down with a neutral party and from there realistic solutions can be thought of, documented and once agreed upon, sent to a judge for a final legally binding agreement that needs to be followed. With Mediation, You have the Say instead of the Courts.
Family Litigation
Mediation is not always an option, even for those who wish it could be that easy. If disagreements cannot be resolved and all negotiation tactics have fallen through litigation will be the next necessary step in finalizing an agreement upon children, finances and other matters. Litigation is not neutral, Lisa Kallemeyn will only be working with you, the courts and the judge to ensure what you have to say is being presented in front of the judge with clarity and consistency.
When to Choose Family Litigation?
Has every other avenue you tried to travel down fallen through? Are agreements not being upheld, is the process of separating and finalizing all legal matters continuing to be put on hold? These are signs it is time to cut through all the mess and litigate. You know what is best for your children and future, so get on with it and contact our Minnesota Family Litigation Lawyer that can put an end to this long, drawn-out process and hold all parties responsible.
Save
Save
Save
Save
Save