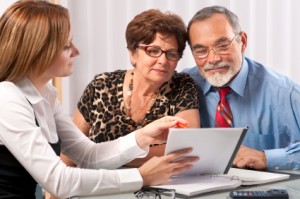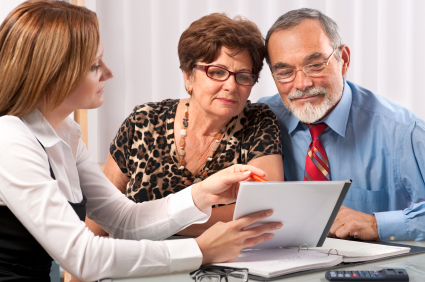 With the new year comes renewed commitments, new year's resolutions and hope for health and happiness for the future. Many resolutions are health related and involve losing weight and exercising more, while others may include increased organization around your home. Another important resolution that may be a bit less popular, but equally if not more important, is estate planning. Now is a great time to partner with the the legal team at Kallemeyn & Kallemeyn to complete simple estate planning so that your loved ones are taken care of in the event of an unexpected illness or death.
What Is Recommended For Simple Estate Planning?
Many put off estate planning because they think it is expensive, difficult and/or time consuming. This could not be further from the truth. Simple estate planning can take just a matter of hours and is much less expensive than you might expect. Kallemeyn & Kallemeyn charges $400 for an individual and $500 for a couple to prepare simple estate documents including a will, health care directive (living will) and power of attorney. We serve the entire Anoka County area, including Anoka, Coon Rapids, Blaine, Andover and Ham Lake, MN and strive to make simple estate planning as easy as possible. Estate planning support from Kallemeyn & Kallemeyn includes:
Will Preparation:
Creating a will can specify how you want your belongings distributed after your death, who you want to be your personal representative in this process and, perhaps most importantly, who you would like to see appointed as guardian of your minor children.
Health Care Directive:
A health care directive (also commonly referred to as a living will) gives healthcare providers information about your preferences for life saving measures to be (or not to be) completed should you not be able to advocate for yourself. A health care directive can also appoint a person of your choice to make important health decisions if you are unable to.
Power of Attorney:
A power of attorney is a document that gives legal rights to another individual of your choosing, to handle such things as financial or legal matters if you are unable to make these decisions for yourself.
Estate Planning Attorney MN
Now is a great time to get these documents in place so that your family is taken care of should something happen to you down the road. Completing simple estate planning now can save you (and your family) significant stress. Charles Kallemeyn at Kallemeyn & Kallemeyn has more than two decades of experience with estate planning and would love to help you complete this task in just a few hours. Call (763)-427-5131 to learn more.