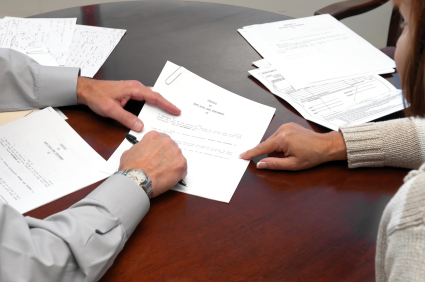 If you are a landlord or a tenant and have questions about the Minnesota eviction process, consulting a local real estate lawyer with knowledge of the state specific laws and guidelines will help you make the best possible decision on how best to move forward given your unique situation.  Eviction laws in Minnesota actually make it easier than you might expect to end a month to month lease, meaning that you may be able to get out of your lease agreement quickly.  The eviction lawyers at Kallemeyn & Kallemeyn of Coon Rapids, MN, have a longstanding track record of handling all types of area eviction cases with speed and success.
Ending A Lease In Minnesota
The requirements for ending a month to month lease in the state of Minnesota are not as stringent as in other states. In most cases, a landlord does not have to give a specific reason for eviction — all that is required is a written notice of your expectation that the tenant move and you must allow them the interval between when the rent is due and three months notice (whichever is less).  If your tenant has not paid rent or violated their lease for any reason, then the time period between the notice and eviction can be even less. It should be noted that tenants have the same guidelines for breaking a lease with their landlord.
Minnesota Eviction Lawyer
If you are a landlord and are ready to initiate the eviction process, Charles Kallemeyn can help you file all of the necessary paperwork to begin the eviction, file the eviction with the court and even serve the tenant the notice, if you would like.  All that is needed to get started is a copy of the lease, an eviction request form (provided by our firm) and a copy of the notice to terminate tenancy (if applicable).  Kallemeyn & Kallemeyn has handled hundreds of eviction cases over the years and we bring speed and efficiency to each one, understanding that you are ready to terminate the lease and move forward.
If you need an attorney for eviction in Minnesota, contact Charles Kallemeyn of Kallemeyn & Kallemeyn.  He is a real estate specialist, meaning that more than 50% of his practice revolves around real estate issues and that he stays current on all emerging legal real estate issues.  Call 763-427-5131 for more information about our practice or to schedule a time to talk to an experienced member of our legal team.