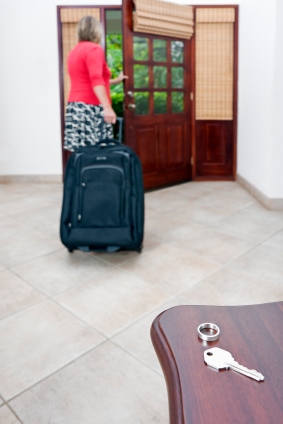 Kallemeyn & Kallemeyn Law Firm of Coon Rapids, Minnesota, is a Minnesota Divorce Lawyer dedicated to representing your interests before, during, and after your divorce.  In providing such an essential and valuable service, Kallemeyn & Kallemeyn seeks to inform you of some important points about the various processes associated with divorce.  Because most of us go into our marriages without ever thinking they will end in divorce, the realities of divorce can show us how little we actually know about simple principles pertaining to it.  For example, many of us do not know the differences between a contested and uncontested divorce.
What Is A Contested Divorce?
When couples with fundamental and/or significant disputes seek divorce through the more traditional processes of the courts, that procedure is defined as a contested divorce.  In such cases, one or both parties have determined that their differences—whether about the division of property, the custody of children, division of debts incurred by the couple, and/or the payment of any child and/or spousal support, which are the most typical categories of dispute among divorcing couples—cannot be resolved and therefore require adjudication provided by a court.
What Is An Uncontested Divorce?
By contrast, uncontested divorce is a process by which the divorcing couple determines that, despite differences of opinion and even points of strong disagreement, they are able to reach resolution without going through the systems of the court to finalize their divorce.  For reasons that are usually specific to the divorcing couple, disagreements that led them to decide that divorce was the best path for them are not so monumental as to require the presence of a judge to determine how to resolve the issues.
Uncontested divorce does not necessarily mean the absence of disagreement, but it does indicate a willingness on the part of the divorcing couple to work through their issues together and find common ground.  Uncontested divorce, however, should not be seen too simplistically.  Each member of the couple should feel confident in having their interests represented.  That's where a law firm like Kallemeyn & Kallemeyn comes in.  Kallemeyn & Kallemeyn provides excellent counsel regarding the processes of divorce, and their brand of divorce mediation can provide each member of the divorcing couple with the reassurance of impartiality from their third-party perspective.
Navigating Your Divorce
When navigating your divorce, you will have a unique set of circumstances to sort through.  Separating property and debt, and addressing issues regarding the welfare of the couple's children and financial support are issues that are frequently encountered by divorcing couples.  Kallemeyn & Kallemeyn is a Minnesota divorce attorney that can provide strong and comprehensive legal and mediation divorce expertise to those living in the area.  Call 763-427-5131 to set up a time to discuss the specifics of your divorce.