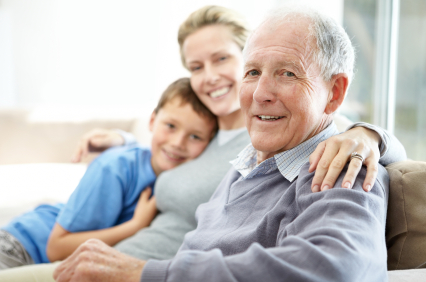 Life can change in an instant. We all know that this is the case but, despite this fact, it remains extremely difficult to spend time planning for unforeseen circumstances such as a sudden illness, accident or untimely death of a loved one.  In reality, however, making your wishes known in the event of a tragic turn of events is generally much easier and less expensive than many realize. The team at Kallemeyn & Kallemeyn of Coon Rapids, MN, offer Estate Planning Services that can help your family create a will, a health care directive, and/or establish a power of attorney so that you and your loved ones are protected and are aware of your wishes, in the event that this information is ever needed.
Will:  Preparing a will essentially communicates how you would like your assets distributed in the event of your death.  A will also can the probate process easier and less expensive for your family.  Another important function of a will is to nominate guardians for your minor children.  Your wishes in all of these areas are very important and the MN court takes your wishes very seriously when making decisions about the guardianship of your children and your estate.
Health Care Directive:  A health care directive is a mechanism to put you in charge of your health care even if you are unable to communicate your wishes.  Specifically, a health care directive communicates to a medical team specific information about what measures you want them to take to extend your life and can appoint a personal representative to make healthcare decisions on your behalf.
Power of Attorney:  A power of attorney gives another person (who you have chosen) the power to make decisions on your behalf should you become incapacitated in some way.  Generally, these are financial and legal decisions. Without a power of attorney, your loved ones will have to go through the courts to appoint a guardian to handle your affairs.
Let Kallemeyn & Kallemeyn Take The Stress Out Of Estate Planning
The attorneys at Kallemeyn & Kallemeyn have extensive experience with estate planning in Minnesota and understands that the process can be intimidating and easy to put off.  We make every effort to simplify the process, make it easy to understand and affordable, so that you can complete the process without all of the stress.  Our fees for preparing these documents are lower than you might think, beginning at only $400 for an individual and $500 for a couple.  Call our team at 1-763-427-5131 to get started.