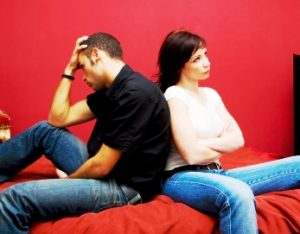 If you are part of a non-married family in Minnesota and are faced with the possibility of separation, you likely have many questions about the process, especially if you share children. Many of the questions you have may center around your custody rights. Kallemeyn & Kallemeyn is a law firm that helps families sort out issues of family and divorce law. One of the more common questions our legal team receives is about father's rights if a couple is unmarried. If you are a dad looking for an Attorney to help you establish your rights to you child or children and help with child custody, child support or visitation contact Lisa Kallemeyn of Kallemeyn and Kallemeyn. Located in Coon Rapids, MN.
Paternity Rights in Minnesota
Minnesota law states that a father does not have legally enforceable rights to custody of a child (or children) unless ordered by the court. In order to have legal custody rights as a father, you must have this right established by the court. Until that time, the mother is considered to have sole legal custody. Our legal team at Kallemeyn & Kallemeyn understands that you may have questions about this law and about how to go about having your rights established by the court. We can help you navigate this process and find a workable solution for you and your family.
Lisa Kallemeyn has devoted her entire career to family law. She understands the complexities of the law and of the emotion that you are feeling at this difficult time. Her goal in each and every case is to fully explain the law to you, and how it applies to your individual case. She can help you decide the best path forward and represent your interests as a father.
Developing a Child Focused Parenting Plan
In the vast majority of child custody cases, whether a couple was married or not, all parties want what is best for the children and that generally means creating a plan that includes both parties. Finding a way to develop a child-focused parenting plan that puts your child's needs first is something that Lisa specializes in. She can do this as your attorney or as a mediator, should you decide to pursue mediation to resolve this issue. Mediation allows you and your ex to find solutions to issues like custody without a long and difficult court battle. Lisa can help you establish your rights as a father with the court system.
If you are concerned about your custody rights as a dad or any other paternity issues and you live in Coon Rapids, MN, give Lisa Kallemeyn a call at 763-427-5131 or email her directly at lisa@kallemeyn.com to set up a time to talk about your situation.