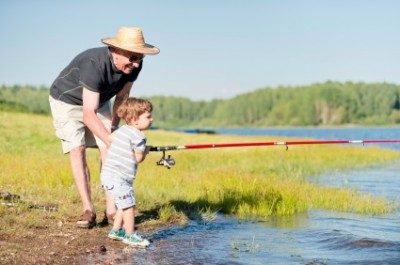 Custody issues are often the most complex and difficult to agree on during and after a divorce. Emotions are high and conflict may only increase after a divorce is finalized. It is very easy for extended family members to feel forgotten when the dust settles after a divorce. Grandparents, who have been involved in the lives of their grandchildren for years, may want to understand their own rights in the state of Minnesota. Kallemeyn & Kallemyn, PLLC, can help you explore what rights grandparents have in Minnesota.
Understanding Minnesota Grandparents Custody Rights
Unfortunately, without a written legal directive by the Court, parents are not required to allow grandparents to see their children. However, if you can make a case that visitation with grandparents is in the best interest of the child/children, then it possible for you to ask the court for visitation rights and/or a formal role in the child's life. The legal team at Kallemeyn & Kallemeyn is always focused on what is best for the children during and after a divorce. If you believe, as a grandparent, that establishing a legal foundation for seeing your grandchildren is the best path forward, our team can help.
Lisa Kallemeyn, founding partner of Kallemeyn & Kallemeyn is a family attorney who has extensive experience working on all types of child custody cases, including grandparent's custody rights. Lisa has more than thirty years of experience in family law and can review your case, explain the specifics of Minnesota law and help you determine how best to move forward, particularly if you think that the children's best interests are not being met. Lisa understands that every custody case is unique, so she works closely with each of her clients to understand the specifics of your case so that she can provide the strongest representation possible.
Experienced Minnesota Family Lawyer
If you decide not to pursue litigation within the court, mediation can be an excellent way to resolve custody issues, including grandparents' custody rights. In addition to her background as a family lawyer, Lisa Kallemeyn is also a Qualified Neutral under Rule 114 of the Minnesota Rules of Practice and can serve as a mediator. Her career has been entirely focused on family law – she offers competence, compassion and honesty to her clients. If you believe that your grandchildren would benefit from regular visitation with you, give Lisa a call at 763-427-5131 to schedule a time to discuss.