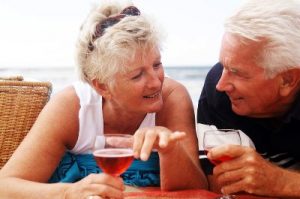 The primary purpose of a will is to protect your family and your property in the event on your death. In the state of Minnesota, if you die without a will, your property and assets will be distributed based on Minnesota law, beginning with your closest relatives. You should be aware that if the court finds that you have no living relatives by blood or marriage, the state will take your property. It is very important that all adults have a will, so that you can convey exactly how they want their property distributed. Kallemeyn & Kallemeyn specializes in helping individuals draft and finalize a will, no matter how simple or complex.
In addition to conveying your wishes for how you would like your property and assets distributed, your will also outlines your wishes for the following:
● The naming of a guardian for your children. While the court must approve this appointment, generally including this in your will ensures that your wishes will be carried out.
● Appointment of a personal representative who is in charge of making sure that all of the terms of your will are carried out.
● Appointment of an individual you trust to manage the property you leave to your children, until they become adults.
Benefits of Having a Will
Another important function of a will is that it makes the probate process easier and less expensive after your death. You can specify that a probate is completed in an informal matter (without bond), which makes court appearances unnecessary. Many people also assume that estate planning (including drafting your will) is expensive and takes a significant amount of time. This is simply not the case. The team at Kallemeyn & Kallemeyn can help you with basic estate planning including preparing your will, health care directive (also called a living will), and a power of attorney for $400 (individual) or $500 (couple).
Estate Planning Attorneys, Minnesota
Charles and Lisa Kallemeyn focus their legal practice on helping people find solutions to difficult problems. We use our experience and legal expertise to focus on you and your family's future. When we work with you, we take the time to explain all aspects of the legal process, the costs involved and we make sure to thoroughly answer any questions that you may have before moving forward. If you live in Minnesota and do not yet have a will, we will make the process easy for you. Call us today at 763-427-5131 to schedule an appointment to discuss.