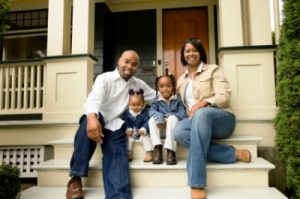 Deciding that you want to adopt a child comes from your most loving and idealistic feelings. It is those exact feelings that are necessary to providing a child with a loving home, a bright future, and the fulfillment of individual potential. But the legal processes of adoption often seem to care very little for the loving nature and idealism of prospective adoptive parents. To ensure that you receive proper advocacy and representation as you attempt to navigate the realities of adoption, you need to partner with an experienced adoption attorney to be your advocate and sounding board.
Navigating the Adoption Process
If you at are familiar with the adoption process, you know that it can be difficult. The team at Kallemeyn & Kallemeyn is uniquely qualified to prepare you for all possibilities in the adoption process. If you are venturing into the process for the first time, you will want to be certain to have excellent legal representation, and we have established a track record of excellence in adoption services. Not all adoption attorneys are the same, and not all possess the knowledge of adoption-related law. But our experience and expertise in family law allows us to assert with confidence that we have the legal knowledge and experience to represent you as you work toward adding a new member to your family. All adoptions require an attorney for the associated legal processes to be finalized.
Adoption law is a specialized area of the law, which means that you do not want to make the decision of who will represent you lightly. We have both depth and breadth of experience with a wide range of circumstances pertaining to adoption. As you proceed through the various stages of adoption, you will be in contact with a variety of services. These could include working with social workers, physicians, teachers and other consultants. But it will be your adoption attorney who will provide the most essential legal guidance at each stage of the process.
Experienced Adoption Lawyer
We understand just how monumental a decision adoption is for prospective parents. We see it as our job to advocate on your behalf so that you can hold onto the idealism and loving instincts that served as the origins of your desire to adopt a child. The legal components in place are necessary to ensure that the welfare of adopted children is prioritized. It therefore becomes of great necessity for your adoption attorney to understand not only your underlying motivations for adopting, but also the legal processes that must be completed before the adoption becomes final.
We hope you will let Kallemeyn & Kallemeyn help you make your adoption a reality. To schedule a conversation, call us at (763) 427-5131.