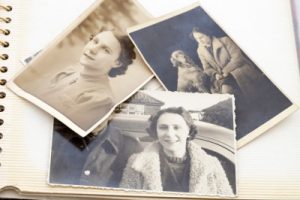 The inevitability of life transitions means that situations are likely to arise at some point in your life that require legal assistance.  Matters involving estates, power of attorney, wills, living trusts, and other similar issues can be extremely complicated and easy to put off until you really need them.  If you are looking for an affordable and top probate attorney in Anoka County Minnesota, Kallemeyn & Kallemeyn provide exceptional legal assistance in matters reguarding probate law. Charles Kallemeyn is one of the most respected attorney's in Anoka County.
Whether you are planning for end-of-life circumstances on behalf of a loved-one who is growing older or dealing with an acute issue following the loss of a loved-one, the complicated nature of probate law necessitates establishing a relationship with a legal advocate who has the professional experience to ensure that your interests are fully considered and represented.  Kallemeyn & Kallemeyn brings years of experience and expert legal advocacy and is a law firm that demonstrates genuine care for you and your family.  We have established a positive reputation as an excellent probate law service not solely because we understand Minnesota probate law, but because we understand the stress that can accompany responding to issues related to a loved-one's estate.
Experienced Probate Lawyer, Anoka County
Probate law covers the processes associated with the transfer of real estate and titled assets. Often, this includes such assets as cars, stocks & bonds, and mutual funds.  If one or another item has not been willed to a specific individual, the probate process will very likely be necessary to determine future ownership of that item.  Real estate tends to be more complex.  Many people own multiple properties and as long as those properties are all in Minnesota, the Minnesota probate laws apply.  But if the estate in question has a summer property in Arizona or Florida, the laws of those states determine the results of the probate process.  Kallemeyn & Kallemeyn can help you sort out all of these complicated probate issues.
Anoka County Minnesota Probate Attorney
Just as important as knowing what assets are subject to probate laws is knowing what assets are not subject to probate laws.  Retirement plans, joint-owned properties, joint-owned bank accounts, trusts, and life insurance are not subject to the probate process.
A stressor that can sneak up on you has to do with the amount of time required from start to finish of the probate process.  Minnesota law determines that creditors must be given four months' notice, which means that the process will take at least that long to be completed.  You can expect an approximate time of six months from beginning to end, although some processes finish quicker and others require more time.
Contact a Probate Lawyer at Kallemeyn & Kallemeyn, PLLC
We are here to help you navigate all aspects of the probate process.  To schedule time to talk with our probate attorney, Charles Kallemeyn, call us at 763-427-5131.