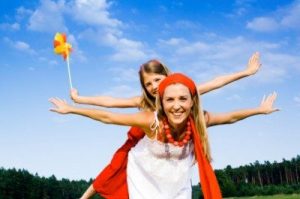 Divorce is complicated and if you have children, it can be extremely difficult to find solutions for how your kids will spend their time with each parent. Many parents have a really tough time seeing their children less after a divorce is final. Child custody issues can cause significant conflict between a divorcing couple and finding a legal team that can represent your interests is an important step to moving forward toward a solution. If you live in Blaine, Anoka, or Coon Rapids, Minnesota, and you have questions about a child-custody issue, contact the legal team at Kallemeyn & Kallemeyn. We have extensive experience in all issues pertaining to child custody and will be happy to lend it to you and your unique circumstances.
There are several terms related to child custody that you should be familiar with:
Legal custody refers to possessing the right to determine the child's upbringing and includes such factors as education, healthcare, and religious affiliation
Joint legal custody means that you and your parenting partner share the rights and responsibilities pertaining to your chil
Physical custody and residence refers to what occurs in the realm of daily care where your child resides. Related, joint physical custody refers to daily care for the child, as well as the child's place of residence, when custody is shared.
Legal Support for Child Custody Issues
When you work with our team at Kallemeyn & Kallemeyn, you will find that we consider it important to work closely with you. We will do our best to explain your options based on the legal aspects of divorce and child custody. We want you to be able to make informed decisions at all times, but that is never more important than when making decisions that affect your children. As painful as divorce can be, we will counsel you to remember that you always have choices. Our experience can be helpful in making choices that affect your children by lending context to your specific circumstances.
We have established a positive reputation among our past and present clients by virtue of being true to our word and offering only the most ethical counsel to our clients. By treating our past and present clients with respect and excellent communication, we hope to create confidence in our future clients. As stated above, these aspects of working with clients is never more important than when children are involved.
Your work with us will be characterized by trust in our commitment to lending you our most honest opinions based on our knowledge of Minnesota law. That, combined with genuine care for the welfare of your family, creates the best possible chance of implementing a good child custody agreement that works for all family members. Call us at 763-427-5131 for more information or to speak with a member of our team.