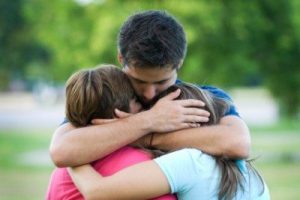 Lisa Kallemeyn focuses her entire practice on family law and has more than twenty years of experience helping couples in the Blaine, Anoka and Coon Rapids, MN area find a way through the many aspects of a divorce in the healthiest way possible. Lisa understands that every divorce is unique and every family undergoes a huge transition that can be difficult, emotional and trying. Divorce does not always bring out the best in us, but with help and support navigating the process, it can be done in a healthy way.
Settle Child Custody Arrangement with Mediation Or The Court
When it comes to child custody, it is important to remember that all involved want what is best for the children, even the court system. You and your divorcing spouse can elect to settle the terms of your child custody arrangement either through the court system or by using mediation. The two of you can decide which method will be best for you and no matter what you decide, Lisa Kallemeyn can help. While she cannot serve as your family lawyer and mediator at the same time, she can help you decide which path to follow. The court system can take some time, but is the traditional route for many divorcing couples and can be helpful if your divorce is particularly contentious. Mediation is less expensive, can take less time and is ideal for couples who think that they can work together to find a solution about child custody (and other important issues like division of property and child/spousal support payments). Mediation can also be used after your divorce is final when questions or concerns come up about the terms of your child custody arrangement.
Experienced Family Lawyer
No matter which path you choose, Lisa Kallemeyn will provide you with the strong, professional and compassionate support. She will sit down with you, listen to your questions and concerns and work with you as a partner to help you move forward through this difficult time. For more information about working with Lisa Kallemeyn on your child custody case, call her today at (763) 427-5131.