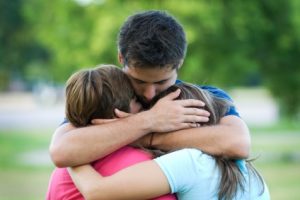 Raising and caring for a minor child is expensive. In cases where parents have split up or have never lived together there is usually a court order for the financial support of the child or children. Parents as a whole want to make sure that their children are well cared for both physically and financially. Deciding on how this should be done can often become a point of contention. As circumstances change the original child support order may need to be modified. Attorneys at Kallemeyn & Kallemeyn have over twenty years of experience with Minnesota child custody laws, including child custody modifications. We can provide you with expert counsel on adjustments for basic support, medical support and childcare support changes.
Child Support Modifications in Minnesota
Well after the dollar amount specified for child support payments have already been established there may be reasons for making an adjustment. Typically, a court will order that parents pay a specific child support amount until the minor child graduates high school or turns 18 years old, whichever event happens last. When a parent or guardian seeks to establish child support modification, they should be prepared to prove that there has been a change of circumstances.
Reasons For Adjusting Child Support
The court takes several factors into consideration when making a decision on whether or not to adjust a child support order. A parent may seek a modification in the amount paid or received to pay for the basic expenses, medical expenses and childcare support. Common reasons that a court may allow a motion to adjust an existing child support order include the following:
Increase in Financial Responsibilities in the care of a child. The individual receiving child support payments may request a child support increase to cover the costs for school activities, braces or other unexpected child related expenses.
Decrease in Income due to job loss, sickness or other issue. Either the custodial parent may ask for an increased amount of child support or the non-custodial parent may request that the support ordered be lowered.
Increase in Income by non-custodial parent. An inheritance or substantial increase in wages may prompt the custodial parent to seek additional child support payments to raise the children.
Decreased Funds due to a recent marriage or birth of an additional child. The non-custodial parent may ask the court to reduce child support payments in order to meet increased responsibilities to another party.
Experienced Family Law Attorney
Filing a motion to adjust an existing child support order does not have to be intimidating with the help of an experienced family law attorney. At Kallemeyn & Kallemeyn, our attorneys have the ability to provide legal assistance to parents who would like to request a child support modification as either the custodial or non-custodial parent. We can go over the reasons for seeking a temporary or permanent adjustment to the child support order.
Contact Kallemeyn & Kallemeyn at (763) 427-5131.