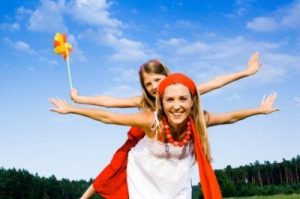 There are times when divorced parents need to change the amount of child support being paid, and the team at Kallemeyn & Kallemeyn is experienced and qualified to help you make those adjustments. Child support is one of the most important aspects of a divorce agreement. Unfortunately, finalizing your divorce does not always mean that all questions about child support are easily or permanently answered. If you need to make an adjustment to your child-support agreement, you will need to file a legal motion with the court. We can help you with that part of the process. It is important to note that motion will need to be filed in the court that issued the initial child support agreement.
Making Adjustments to Your Child Support Agreement after Divorce
The forms associated with a child support adjustment can be complicated and even confusing, and Kallemeyn & Kallemeyn has the experience and knowledge of relevant child-support law to help and support you. If you need to lower your payments or request that your former spouse increase payment, it is important to have the support of an attorney who has the experience and track record to inspire your confidence.
Adjust Child Support  Following a Divorce
There are many examples of issues that lead to the need to adjust child support following a divorce. A common example is that a divorced spouse is habitually late with child-support payments or simply refuses to pay. Even though the law and your child support agreement may obligate your former spouse to pay, it will take significant time, energy, and even money to resolve the issue. If you do not have those resources in abundance, your former spouse's actions may cause considerable stress for you. This is where our firm can help you.
There are also legitimate reasons for disruption to a child-support payment schedule. But whether the disruption is legitimate or not, it is vitally important to have a solid agreement in place to remedy the issues affecting your agreement. Being able to make an adjustment to your child support agreement is important to ensuring fairness. Our financial circumstances can fluctuate, and when divorced parents have their children in mind, they will take those fluctuations into account for the benefit of their children.
Experienced Family and Divorce Lawyer
If your ex is asked to pay more for child support and agrees that higher payment is necessary, the adjustment process will be simplified. But if your former spouse is fighting an adjustment to child support, we can help by advocating on your behalf and ensuring that associated paperwork is completed to the satisfaction of the court.
Lisa Kallemeyn of Kallemeyn & Kallemeyn has more than 20 years of experience in all aspects of family law, including child support adjustment services. Located in Coon Rapids, Minnesota, and ready to set up a consultation, call us at (763) 427-5131 to get started.