Coon Rapids Divorce Attorney Explains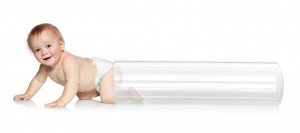 Minnesota has a law, found at Minnesota Statutes Section 257.56, which addresses what happens when a married couple uses artificial insemination in order to produce a child.
This, however, is only one method of technology-enhanced child bearing techniques available, and the legislature has not yet enacted any other laws dealing with other forms of reproductive technology.
Most of the time, the parents who use these techniques, including surrogacy, never encounter significant problems with donors or surrogates, and the Courts only get involved when parents cannot resolve their issues.  So far, Minnesota appellate Courts have only had to address surrogacy issues twice.  The most recent case, which is unpublished, A. L. S., by guardian ad litem, J. P., Plaintiff, v. E. A. G., defendant/plaintiff, Appellant, v. R. W. S., et al., Respondents, can be found in A10-443 at the Court of Appeals website at //www.mncourts.gov/?page=433 .
Generally, properly executed contracts will be upheld, even in the absence of legislation governing surrogacy arrangements.  The key is finding an experienced attorney to help draft this contract.  I have to recommend a highly experienced colleague, Suzanne Born, at //www.adoptionlawyermn.com .
There was a case in a different jurisdiction, where individuals tried 'self help' in order to conceive a child.  This was covered in //www.abajournal.com/news/article/man_who_responded_to_craigslist_ad_for_a_sperm_donor_is_a_dad_must_pay_chil/
The title of the article says it all.  Just like most folks probably shouldn't attempt to fill their own cavities or diagnose cancer because of the consequences, selling one's sperm off Craig's List may lead to unintended consequences.