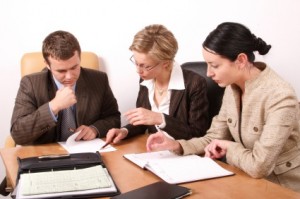 Where do you turn when your marriage is coming to an end? You do not have to navigate the marriage emotionally trying dissolution process on your own. There are numerous factors to consider when the marital situation involves children, property, assets, a business or debt. These and other important issues must be handled carefully in order to protect the physical and financial security of each spouse and child. Kallemeyn & Kallemeyn provides excellent representation on behalf of divorcing couples. Divorce settlements can often be resolved outside of the courtroom with the assistance of an exceptional divorce attorney who understands the financial, emotional and legal aspects of Minnesota family law.
Important Factors in Divorce Cases
Every marriage is unique. Every divorce therefore produces unique circumstances that must be addressed in order to come to an amicable agreement that is fair to each party in the case. Some of the important factors to consider when attempting to find resolutions for issues that may be years in the making are listed below.
Children's Issues

Child custody
Child support
Child visitation
Grandparents rights
Comprehensive parenting plan
Children's medical and dental coverage
Dependent status on tax forms
Spousal Issues

Spousal maintenance
Order of protection
Name change
Continuation of health care for ex-spouse
Division of payment for mediator, attorney or appraiser
Beneficiary on insurance, 401k and investment accounts
Financial Issues

Division of real estate property
Division of motor vehicles
Division of monetary assets
Division of debts
Division of personal property
Tax filing status
Divorce Resolution Outside of Courtroom
Many couples that have decided to divorce have been able to reach a resolution outside of the courtroom. This avenue can be save time, money and emotional stress as long as both parties can agree on all of the relevant and important factors listed above. Even if you would like the divorce to have a court hearing, the court strongly encourages divorcing couples to get legal advice from a Minnesota divorce attorney before deciding to represent themselves in the courtroom. Getting divorced is usually far more complicated and lengthy than getting married in the first place.
Exceptional MN Divorce Attorney
Minnesota divorce attorney, Lisa Kallemeyn can provide legal advice and representation as the divorce process unfolds. Together, we can work through the many complications when children, property, automobiles or debt are involved. With more than twenty years of family law experience, Kellemeyn & Kellemeyn provides exceptional, in-depth understanding of ways to assist divorcing couples with dissolving a marriage amicably.
Divorcing couples can contact Kallemeyn & Kallemeyn at (763) 427-5131.