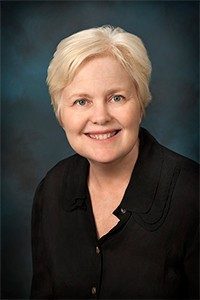 The law firm of Kallemeyn & Kallemeyn Law Firm serves Coon Rapids, Blaine, Anoka, and many other Minnesota communities. We offer depth of experience and expertise in a wide variety of matters of law, and we specialize in multiple areas including estate planning, probate law, real estate law and family law, including divorce. Lisa Kallemeyn has devoted her entire career to her family law practice so if you are in need of a divorce attorney, and are looking for an experienced, capable and compassionate attorney, we can help.
Legal Support During A Divorce
The legal team at Kallemeyn & Kallemeyn understand the complexities of divorce and how to navigate them. Perhaps most important for our clients is that we can simplify the divorce process so that you feel informed and better prepared to move through the legal processes involved. Not all divorces involving attorneys mean prolonged or conflict-oriented court battles. We strive to create an environment for our clients in which divorcing couples can focus on positive outcomes, rather than using the divorce solely as a chance to "get back at" their spouse. We will help you get through your divorce with as little emotional and financial discord as possible. Our job is to provide you with advocacy and legal expertise so that the final outcome of your divorce allows you to emerge from the process whole. We help you move forward with your life, rather than focusing on the past.
We are also able to represent other members of your family, like grandparents. Grandparents are sometimes denied visitation with their grandchildren. We never fail to understand that children are the most vulnerable people affected by divorce. They are almost always innocent victims of what occurs between divorcing parents, and we value the effort to make sure they are taken care of during divorces.
Experience and Compassionate Divorce Attorney
When marriages end, complicated processes begin. To divide property and debt and to settle disagreements about ownership of houses, cars, and other belongings can be extremely difficult. We have the training and expertise to help you manage the divorce process with as little interpersonal difficulty as possible. When the time comes to separate the specific aspects of your relationship, partnering with a legal team that understands the deep complexity and emotional difficulty you face is critical. We offer expert help in both mediation and divorce through the court system.
When you work with us to finalize your divorce, you can feel confident that your interests become our interests. We value advocacy and we have worked hard to make ourselves experts in matters of divorce law. And we'd be happy to help you get through the difficult time you're going through. Call Lisa Kallemeyn directly at (763) 427-5131 to set up a time to talk.