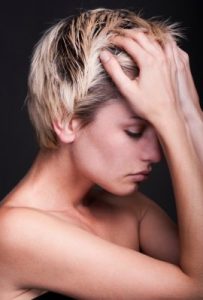 When you are facing a divorce, you and your soon to be ex-spouse may disagree on a wide variety of issues, including child custody arrangements, spousal support, and how best to divide all of your marital property. Disputes are extremely common as you finalize your divorce – in fact, much of the conflict that drove you toward the decision to separate can continue to play out in the settlement. Extreme emotion, anger, and disappointment can fuel this difficulty and make it difficult to find your way forward to your future. If you need help with the legal aspects of your divorce, the legal team at Kallemeyn & Kallemeyn can help.
Navigating Your Divorce: Legal Representation or Mediation?
Lisa Kallemeyn has devoted her entire legal practice to family law issues and serves those in the Blaine, Coon Rapids, Anoka, and Andover, MN. Depending on your specific needs, Lisa can provide strong, competent legal representation for you or serve as your divorce mediator should you and your divorcing spouse decide to settle your divorce without going through the traditional court system. It is important to understand that Lisa cannot serve as both your divorce attorney and your divorce mediator, but she can perform one function or the other, depending on your needs. Lisa brings extensive legal knowledge, compassion and more than two decades of experience to each client she works with. No matter which process you choose, she will take the time to listen to your needs and help you through the divorce process.
As your divorce attorney, Lisa will represent you and your interests. She also understands that not every divorce requires a long and difficult court battle. If possible, she can represent your legal interests and work to keep you out of court. Of course, if going to court is necessary, she has a long track record of success. If you decide to work with Lisa as a mediator, she can help facilitate positive and productive discussion that will empower you and your divorcing spouse make decisions about many important issues related to your divorce settlement. In either role, you can count on Lisa to help you navigate the difficult process.
Family Law Attorney
As you decide the best way to settle the disputes that have arisen related to your divorce, partnering with Lisa Kallemeyn with Kallemeyn & Kallemeyn can help you through this difficult time. No one can take away the pain that you've experienced, but Lisa can help you settle the terms of your divorce while minimizing further disputes and conflict. Call her at 763-427-5131 to schedule a time for a consultation.