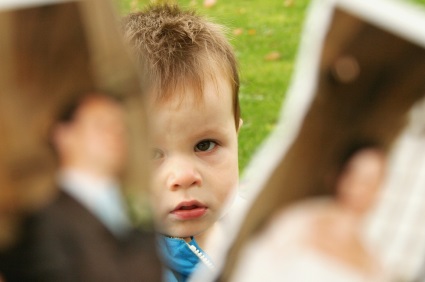 Child custody issues are often the most difficult, painful and contentious part of a divorce settlement. After living for a long period of time as a family unit prior to divorce, it is almost unimaginable to think about how you will go from seeing your child each day to splitting custody with your divorcing spouse. Determining child custody is an extremely emotional process that can be settled in one of two primary ways – through the court system or through divorce mediation. Both offer a viable path forward for a couple navigating divorce. Kallemeyn & Kallemeyn of Coon Rapids, MN can help you determine the path forward that will best meet your needs and your budget so that you can begin moving forward and begin a new phase of your life.
Divorce Mediation Lawyer MN
Lisa Kallemeyn of Kallemeyn & Kallemeyn is a Qualified Neutral under Rule 114 of the Minnesota Rules of Practice and has more than twenty years of experience practicing all aspects of family law. If you decide to pursue divorce mediation to settle your divorce and hammer out the details related to your child custody arrangement, Lisa is uniquely qualified to help you.
While the court system assumes that you and your partner are unable to settle conflict and disagreement on your own, mediation assumes that you and your divorcing partner are actually in the best possible position to find common ground and come up with a solution for a parenting plan that will work for all involved and will put your children first. A mediator like Lisa Kallemeyn serves as a neutral party to facilitate this discussion and provide insight and guidance about pertinent legal guidelines that you will need to follow to complete and file the necessary paperwork that will ultimately be accepted in the courts..
Mediation is often less expensive and takes less time than a lengthy court battle and often leaves both parties in a more positive place for future discussions, as the divorce settlement is often the first step in a new phase of the relationship.
Divorce Attorney Coon Rapids MN
In addition to being a divorce mediator, Lisa Kallemeyn is also a divorce attorney who can litigate a case on your behalf and work toward a solution via the court system. While mediation can work for many cases, there are some instances where a couple prefers to proceed through the court and Lisa Kallemeyn has a proven track record for providing strong legal representation, even in the most contentious cases.
As a divorce attorney and a divorce mediator, Lisa Kallemeyn is uniquely qualified to handle all kinds of divorce cases and can help you determine what may be your best path forward, given your specific circumstances. If you would like more information about the services offered by Kallemeyn & Kallemeyn, call our team today at (763) 427-5131.