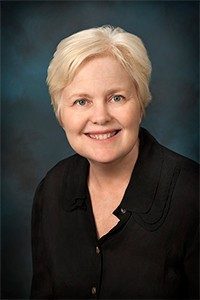 Kallemeyn & Kallemeyn Law Firm offers divorce mediation services for those in the Anoka, Coon Rapids, Andover, Ham Lake, and Blaine, MN communities and does so with professionalism and legal expertise. Virtually no one enters into a marriage with the intent of one day getting divorced. But, the harsh reality is that statistics still show that nearly 50% of all marriages end in divorce. The divorce rate is even higher for subsequent marriages. If you are nearing the end of your marriage and are looking for a way to navigate the process without engaging in a lengthy, costly court battle steeped in conflict, mediation may be a process to investigate. The team at Kallemeyn & Kallemeyn offers divorce mediation, which is a relatively new approach to divorce that is designed to help people get through the process of divorce with minimal stress and minimal financial pain.
Settle Your Divorce With Less Conflict
The divorce rate of approximately fifty percent has been known for decades now. Kallemeyn & Kallemeyn understand the framework on which our society's attitudes toward marriage is built. For many couples, the traditional approach to divorce does not need to be followed. Traditional divorce proceedings tend to be adversarial, court-based, and heavy on lawyer fees. But mediation is different, and allows you to settle a wide variety of issues like child/spousal support, parenting plans and division of property by finding areas of compromise and creative solutions.
Kallemeyn & Kallemeyn is based in Coon Rapids, MN, so if you live nearby, you should seek out the services of our exceptional divorce mediator, Lisa Kallemeyn. Divorce mediation seeks the best possible outcomes not just for the divorcing couple, but also for their children and extended family members. Lisa Kallemeyn has devoted her entire career to family law issues and is a Qualified Neutral under Rule 114 of the MN Rules of Practice and has more than two decades of experience working with couples in the Anoka County area.
Experienced Divorce Mediator, Anoka County, MN
Kallemeyn & Kallemeyn's innovative mediation approaches are especially relevant when children are involved. We can assist you and your family members with the emotional, logistical, and legal aspects of the divorce process. Few divorces can be called easy, but Lisa can help you get through the process with minimal stress. Divorce mediation also tends to be significantly less expensive than traditional court-based divorce, in large part because you pay only the mediation service. When you work with Kallemeyn's divorce mediation process, you sign up for a more cooperative process that's designed to help you resolve your conflicts, debts, and differences over shared property. Mediation is entirely voluntary, so if you and your divorcing spouse are ready to pursue it as a mechanism to settle important aspects of divorce, call our team today at (763) 427-5131.