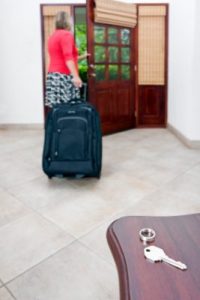 Kallemeyn & Kallemeyn provide excellent, reliable mediation support for divorcing partners. In fact, over the course of her career, Lisa Kallemeyn has established an outstanding reputation as a divorce mediator who works toward the best possible solutions for people who are affected by divorce. Lisa will apply her expertise in Minnesota divorce law and turn this expertise into excellent service for divorcing couples who have learned about the benefits of mediated divorce over traditional court-based processes.
Divorce is among the most difficult and least expected experiences in life. It's right up there with more familiar sources of stress such as the death of a family member, the loss of one's job, or an unexpected illness. If you and your spouse have decided to get a divorce or if you are expecting to have to confront the reality of divorce soon, it is important to end your divorce in a way that you can move forward in a healthy and positive way.
Benefits of Divorce Mediation
Lisa Kallemeyn will offer you her perspective on mediation, which includes doing the most good for all involved. She is not simply looking to profit financially from your marital difficulty, but instead provide real help during your difficult time. Lisa will encourage you to find the best possible match for your specific and unique needs. And if you choose Kallemeyn & Kallemeyn to mediate your divorce, you will be given the benefit of their depth of experience with Minnesota divorce law. Pursuing mediation to solve important issues in your divorce means that you will likely be able to avoid much of the stress that is associated with court-based divorce.
Mediated divorce tends to be significantly less expensive than traditional court-based divorce. Our mediators work with you to decrease or eliminate the adversarial qualities that are more typical of court-based divorces. When mediators take the place of lawyers, the likelihood of conflict decreases. A divorce mediator tries to minimize the negative impact of conflict and works to help you and your divorcing partner find the most workable solutions for all involved.
Experienced Divorce Mediator Near Me
If you have children, that facet of mediated divorce takes on new importance. When divorcing partners are able to settle their differences with less conflict, they are better able to focus attention and energy on the welfare of their children. No matter what level of conflict exists between you and your spouse, Kallemeyn & Kallemeyn will be able to help you and your divorcing partner. Call Lisa Kallemeyn at 763-427-5131 to learn more about how divorce mediation might work for your situation.