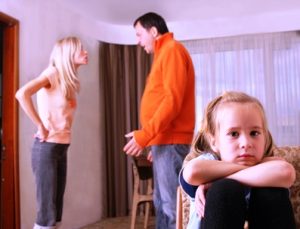 Divorce is considered a major life event for a good reason. It is one of the most stressful events in life — requiring you to end a lifelong commitment that you made and untangle the life that you have built together. Divorce can be difficult emotionally as well as logistically, as you sort out how to settle issues related to child custody, spousal maintenance and the division of finances and property. In the state of Minnesota, these important issues must be decided before a divorce can be final. The law firm of Kallemeyn & Kallemeyn located in Coon Rapids, MN can help you navigate the settlement process so that you can begin to look forward to your new life.
Settling the Terms of your Divorce
There are two options for settling the important issues of your divorce including child custody, spousal maintenance and the division of finances/property. Your first option is to hire an attorney and proceed to finalize your divorce through the court system. In these cases, your attorney will work on your behalf (your divorcing spouse will also have his/her own attorney) and ultimately, a judge will decide the final terms of your case based on information that you and your attorneys provide. If you prefer to attempt to resolve these problems yourself, you can use divorce mediation to resolve the important issues before your divorce is finalized. This process empowers you and your divorcing spouse to find ways to compromise and come up with solutions together, with the help of a trained mediator.
Finalizing your Divorce: Court or Mediation?
Deciding which path to follow depends a lot on the level of conflict between you and your spouse, your personal preferences for resolving conflict, and your comfort level with the court system versus working with a mediator. For example, mediation is entirely voluntary, so if one spouse does not want to participate, the mediation cannot move forward. Lisa Kallemeyn is a partner at Kallemeyn & Kallemeyn and has focused her entire career on family law. Lisa has more than 20 years of experience with divorce law and can serve as either your family lawyer OR your divorce mediator, depending on your unique situation. While Lisa cannot serve as both your divorce attorney and your mediator, she can help you decide which path is best for you and your family. For more information about the process of finalizing your divorce, call Lisa Kallemeyn at 763-427-5131 or email her directly at lisa@kallemeyn.com. Located in Coon Rapids, MN and serving the north metro.