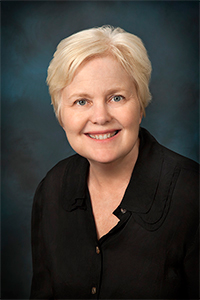 There are many different factors involved in Divorce, also know in Minnesota as Dissolution of Marriage. You need to know your rights and understand the process in order to reach a positive resolution. In cases where children are involved it is very important to have a Licensed Family Law Attorney that will take special care to look out for the child's interest. Kallemeyn & Kallemeyn has been helping couples to dissolve a marriage with the best possible outcome for those involved. This allows each family member to move forward with life more easily.
No Fault Divorce State
Each divorce case is different. An experienced MN Family Law and Divorce Lawyer can help you to determine which aspects need more attention and consideration. Kalleymeyn & Kallemeyn will help you to address the unique issues that involved in your case. Since Minnesota is a No-Fault State there are certain aspects that the judicial system will not consider. A knowledgeable attorney can help you to sort it all out and reach a positive resolution.
Move Forward With Your Life
There can be many different aspects to resolve during the divorce process. The situation is usually more complicated when children are involved. Licensed MN Family Law Attorneys at Kallemeyn & Kallemeyn can make the process less stressful and help you to move forward with your life when the case is settled.
Child Custody
Child Support
Spousal Maintenance
Property Division
Division of Assets
Division of Debt
Financial and Tax Obligations
Emotional Wellbeing of Children
Grandparent Rights
Child's Education and Insurance Needs
Name Change
 Licensed MN Family Law And Divorce Lawyer
Kallemeyn & Kallemeyn can help you to navigate Minnesota's legal process for Dissolution of Marriage. Lisa Kallemeyn specializes in Family Law services. She has over 20 years of experience as a Licensed Minnesota Family Law Attorney and is qualified as a Divorce Mediation Attorney. Her knowledge and experience can help you to reach a positive resolution and move forward with your life.
Contact Kallemeyn & Kallemeyn Law Firm for help with Divorce & Family Law via our Online Form or at (763) 427-5131.