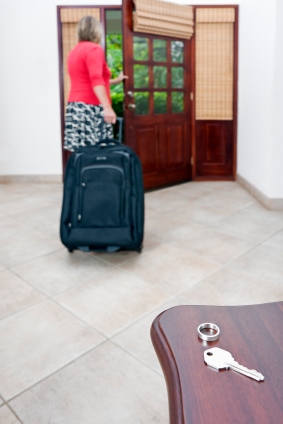 Searching for a Family Law Attorney can be intimidating. But when it is all said and done, what you look back on will not be the money, items and gifts you've received throughout your life… It will be the family, memories and the feelings you've had and shared. Finalizing a divorce can seem to be the end but in all reality, it is a new beginning. Don't give up on your life just yet, there is more beauty for you to enjoy when you lift yourself out of the depths. One thing that can almost guarantee more beauty in your future is having your children in it. Our Experienced Family Law Attorney in Minnesota will do everything in our power to make that happen.
There is no need to Fear the Unknown When Divorcing
Divorce doesn't have to be intimidating with our specialized family law attorney at your side. Lisa Kallemeyn has had over 20 years dealing in matrimonial law, which includes divorce, child custody, parenting time, asset/debt separation, child support, paternity, adoption and a variety more. She can explain and guide you through the process, as well as see to it that you get a fair hand when the divorce is finalized and custody and time arrangements have been decided.
Pivotal Aspects of Family Law
Children – There is nothing more important to a mother or a father than their child(ren). To take a child away from their parent for no good reason will only hurt the child. However, there are cases that children would be better off without the influence of one or both of their parents. Our family law attorney has a responsibility to put the interests of minors first and foremost. Lisa has represented many, locally in Minnesota, when dealing with custody, visitation time, paternity, etc. and has proven to be a reliable legal advocate in our community.
Finances – Child support, asset division, debt, real estate property, and big-ticket items are often a major topic of conversation when finalizing a divorce. We can ensure you account for everything shared over the years, as well as your income and your separating spouse will need to do the same. Divorce, in a financial sense, is legally unbinding two people, so that they won't ever need that person's signature to move on anything.
Personal Growth – Many times divorce leads to unexpected personal growth. Through this process, it is important to understand that it is not just the destination that counts, but also how we get there. How you get through your divorce counts, not just to you but everyone around you (your children). Be easy on yourself in this time of transition and understand it is normal to seek legal assistance, even quite smart.
Minnesota Family Law Attorney
Our small and private law firm allows for personalized attention and affordable legal representation. Contact us today for an appointment with our Family Law Attorney in MN at (763) 427-5131.
Save
Save
Save
Save
Save