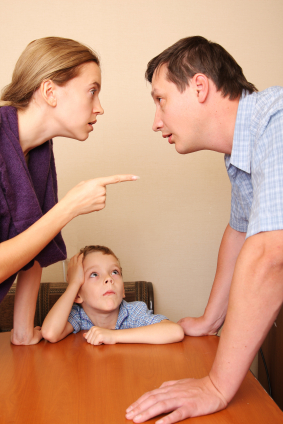 At Kallemeyn and Kallemeyn, we know that family law mediations can be messy if handled poorly, and even the most amicable family connections can be severed if a mediation doesn't go smoothly. That's why we've made it our business to help families in Anoka County, Minnesota solve their issues in the best and most peaceful way possible. Unlike many law firms, we believe in propelling families forward toward whatever goals and futures they see for themselves, and we work hard to make sure that any family law mediations we deal with end in a way that will benefit our clients moving forward.
Minnesota Family Law Attorneys
Throughout the entire mediation process, from the time you first step into our office to the end of mediations, we'll always be listening. We'll take the time to review your case, making sure to get the facts and hear what you have to say, and from there, we'll explain the legal processes you'll have to go through as well as your options for legal action. Once you're informed, every decision is up to you, and we'll help you along the way to make sure you never feel lost or alone in fighting your legal battles. Although family law attorneys regularly deal with divorce cases, they are by no means the only cases we handle. We provide legal representation for any family law matters, including custody, child support, denied access, and adoption cases.
Minnesota Divorce Lawyers
As family law attorneys, we regularly see divorce cases in our office, and we've noticed that there are common misconceptions about divorce, divorce lawyers, and divorce laws. We're here to help you understand everything you need to know about divorce law, aiding you in finalizing your divorce as quickly and effortlessly as possible. In many cases, divorces can be taken care of easily through mediation without ever reaching a courtroom, and that's our goal at Kallemeyn and Kallemeyn. We're not here to make extra money on court costs or extend your divorce as long as possible; our top priority is helping you move forward with your life and save you from the pain and financial burden of a drawn-out divorce case.
Trusted Family Law Lawyers
When you come to Kallemeyn and Kallemeyn, you can be sure that you'll be getting exactly what you need without hidden fees or empty promises. Unlike other Anoka County, MN family law firms that may expect their clients to blindly follow their lawyers' decisions, we'll make sure you're informed at every step of the way, keeping you up to date on developments in your case, and always letting you know what your options are to help you make your own decisions. Call us today at 763-427-5131, or email lisa@kallemeyn.com or charles@kallemeyn.com to find out how our attorneys can make your make your family law mediation as easy as possible.